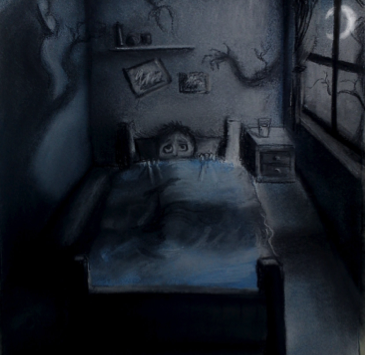 Don't jump at shadows
There is nothing in the dark that isn't there when the lights are on.
It seems you can ignore warnings of an imminent stock market crash. The US Fed is happy for a bubble to form, and it's not even worried about any subsequent bust. No longer is the US Fed beholden to fears of irrational exuberance, and commentators who point to rising risks may simply be premature, if not completely missing the point of ignoring who is in charge.
We have long suggested that Janet Yellen (now Chair of the US Federal Reserve) will promote a bubble in the US stock market and that indeed, she believes it might be irresponsible not too.
She has said already many times that targeting inflation will play second fiddle to ensuring healthy employment.
We have also previously noted that economics professor Christina Romer, who was head of Obama's Council of Economic Advisers from January 2009 to September 2010 and a worldwide expert on the Great Depression, has been influential in the current monetary policy narrative.
Christina Romer forcefully supports the idea that withdrawing stimulus too early threatens a 1937-type economic relapse, and economic growth can be boosted by changes in expectations on growth, which can happen through a Fed regime change that targets nominal GDP.
Romer spoke last year at John Hopkins University, and we quote:
"A final way beliefs may be important involves expectations of growth. People's expectations about the future health of the economy have a powerful impact on their behavior today. A firm that expects growth to pick up is far more likely to invest and take on additional workers than one that is pessimistic about the future. Likewise, consumers who expect to have a job next year are far more likely to buy a new car or remodel their kitchen than those who are worried about the future. If a central bank through its statements and actions can cause expectations of stronger growth, that can be a powerful tonic for the economy…"
It's no surprise then to see the stock market being 'encouraged' and applauded higher. The wealth effect and confidence boost from rising stock prices has been observed and researched since before the days of Alan Greenspan.
When citing the impact of Franklin Roosevelt's policies, Romer noted it wasn't fiscal policy or the New Deal but, his monetary actions that were the most dramatic. "Roosevelt staged a regime shift—by which I mean he had a very dramatic change in policy. A month after his inauguration, he took the United States off the gold standard, which had been the basis for our monetary operations since the late 1800s. Then the Treasury, not the Fed, used the revalued gold stock and the gold that flowed in as means to increase the U.S. money supply by about 10 per cent per year.
"This regime shift had a powerful effect on expectations…
"Stock prices surged instantly, suggesting that expectations of future growth improved dramatically… people went from expecting deflation of close to 10 per cent a year early in 1933 to expecting inflation of 3 per cent just a few months later.
"This rise in expected inflation implies a dramatic fall in real interest rates had a profound impact on behavior soon after. Firms started to invest and hire again. Consumers started to spend… One of the first things that took off following Roosevelt's regime shift was car and truck sales—as farmers and consumers decided that the future was bright enough that they should take the leap.
At John Hopkins last year, Romer also said; "Today, I worry that guilt over letting asset prices reach the stratosphere in 2006 and 2007 have made some policymakers irrationally afraid of bubbles. As a result, they focus on the slim chance that another bubble may be brewing rather than on the problems we know we face—like slow recovery, falling inflation, and hesitancy on the part of firms to borrow and invest."
Romer's narrative can be heard in Yellen's words even now. In a speech to the International Monetary Fund on Wednesday night, Yellen didn't so much play down the Bank of International Settlements' concerns that there will be another crisis if interest rates aren't raised; she was appearing to say financial market stability was not her or the Federal Reserve's concern.
According to Phillip Baker at The AFR, Yellen was suggesting on Wednesday that monetary policy (the domain of the Federal Reserve) faces significant limitations as a tool to promote financial stability. Baker writes; "as long as the overall system remains safe…it can cope with any fallout when an asset bubble does blow up." Yellen was quoted; "[The system] can withstand unexpected developments" and in turn the "identification of bubbles is less critical".
The signal from the Fed is that while one can ignore the scaremongering of many commentators who suggest the US is on an unsustainable path and a crash is imminent, it appears that not only does the US Fed not care, but it is actively promoting higher asset prices (and stocks in particular).
"I do not presently see a need for monetary policy to deviate from a primary focus on attainting price stability (inflation) and maximum employment, in order to address financial stability concerns" Yellen said.
'Don't fight the Fed' is an old adage that is as true today as it ever has been. And the Fed wants a bubble.