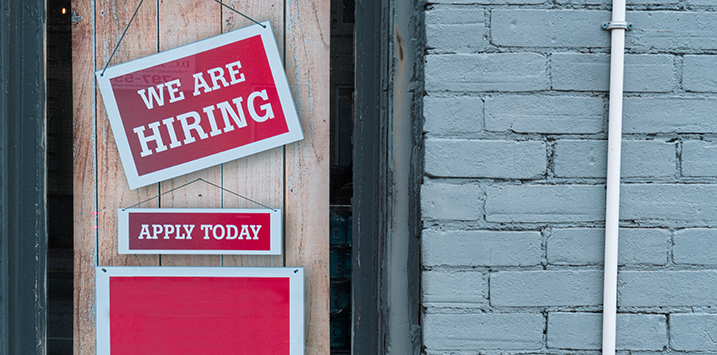 Does positive U.S. data mean it's time to invest again?
Recent U.S. data is confirming our thesis from the start of the year – that inflation will peak, the pace of rate increases will slow and eventually stop, and a new bull market will inevitably begin. To my mind, this points to one conclusion: it's time to invest again.
The U.S. JOLTS Job Openings report is a survey conducted by the U.S. Bureau of Labor Statistics measuring job vacancies by collecting data from employers about their businesses' employment, job openings, recruitment, hires and separations.
The latest report released last week for the month of October revealed the number of job openings in the U.S. fell to 10.3 million in October, down 353,000 from 10.687 million in September. So-called 'Quits' fell by 34,000, the sixth decline out of the last seven months, suggesting employees aren't feeling as confident they'll find another job at the salary they would like, if they leave their present employer.
Meanwhile, the number of unemployed workers increased by 84,000, the seventh increase in the last eight months. The number of hirings in the U.S. fell to a 21-month low of 6.012 million in October.
Figure 1. JOLTS job openings vs unemployed workers (February 2021 to October 2022, thousands)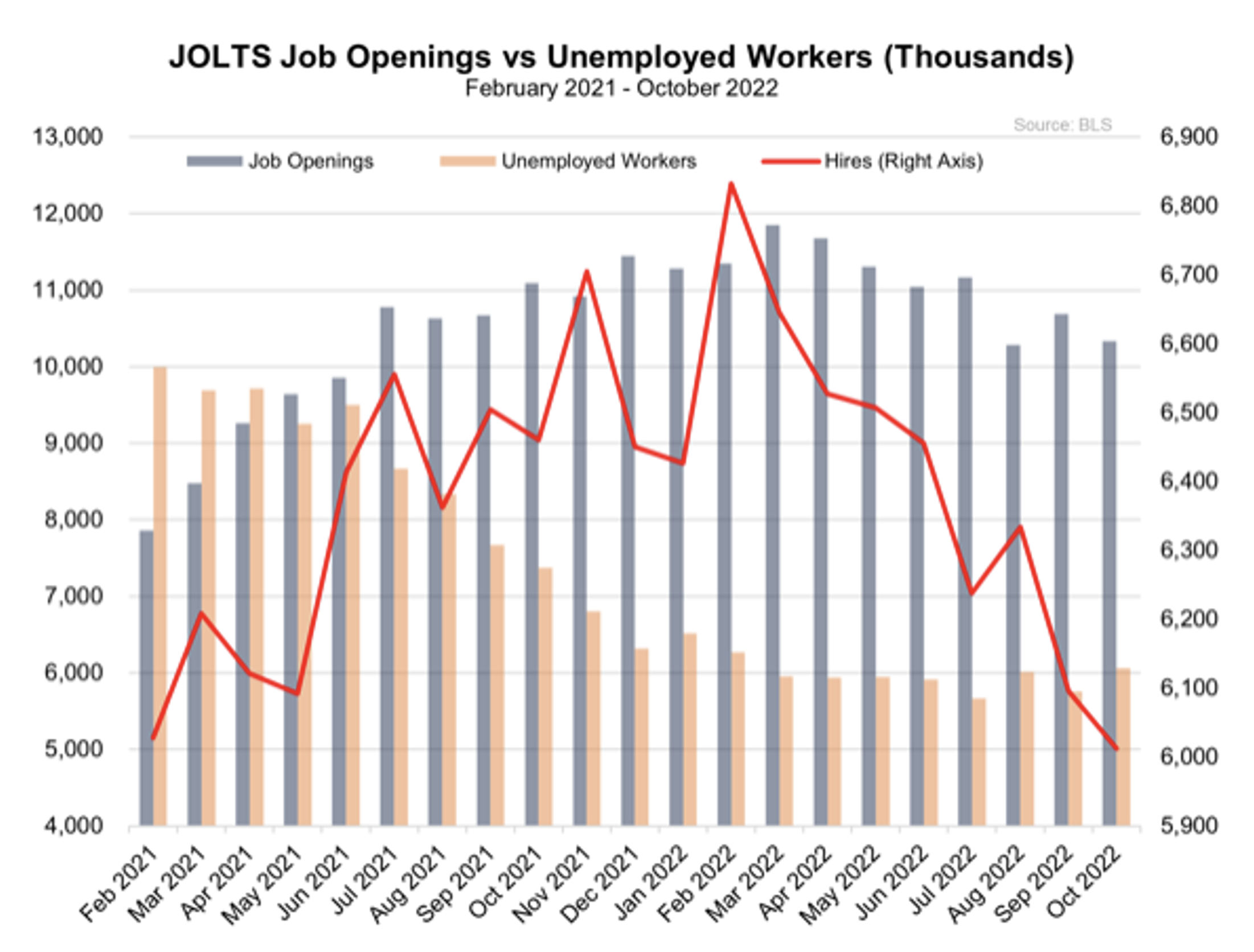 Meanwhile, the U.S. National Association of Realtors, reported October pending home sales in the U.S. declined 4.6 per cent compared to the previous month, September, which declined 8.7 per cent. The decline was the eleventh decline in twelve months.
October signed contracts to purchase existing homes have plunged 37 per cent year on year. It is the steepest decline on record.
As more data arrives, it reinforces our thesis inflation has peaked. As the economy continues to slow, inflation will be replaced by disinflation (consecutive lower rates of inflation). Disinflation is particularly conducive to attractive share price performances, especially from innovative growth companies. 
Meanwhile, U.S. economic data continues to confirm the Fed's rate rises, which have been leading the world and dragging the U.S. dollar up with them, are having an impact on the domestic economy. And while this raises fear of recession for many investors, it is worth remembering equities tend to bottom in the early stages of a recession, or even at the beginning, so even if the bears and doom merchants get their much-anticipated recession, equities will have already priced it in. 
My contrarian view continues to be investors should be now investigating individual stocks and funds to invest in, if they haven't already.