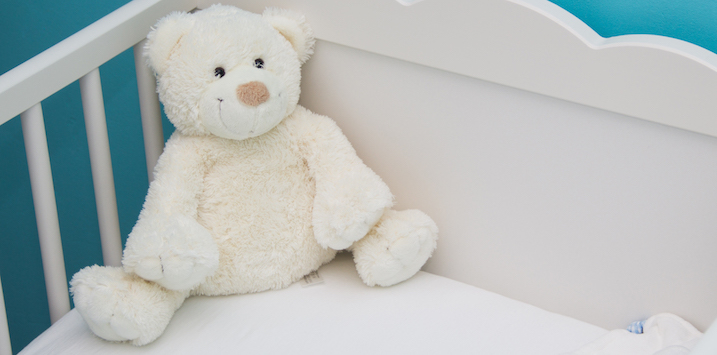 Does Baby Bunting's solid half-year result mean it will be able to withstand Amazon?
Baby Bunting (ASX: BBN) reported a solid result for the half-year to 31 December 2018, and previous earnings before interest, tax, depreciation and amortization (EBITDA) guidance of $25-$27 million for financial year 2019 remained intact.
Revenue at $177.7 million, was up 17 per cent or $26 million from $151.7 million. On a pro-forma basis, EBITDA at $11.6 million was up 25 per cent or $2.3 million from $9.3 million.  EBITDA margins rose from 6.1 per cent to 6.5 per cent as the company benefited from improved gross margins following a period of heavy discounting from competitor closures in the prior year. Net Profit at $6.0 million was up 25 per cent or $1.2 million from $4.8 million.  Earnings per share (EPS) for the half-year was 4.7 cents and dividends per share (DPS) was 3.3 cents, a 70 per cent payout ratio. Net debt at 31/12/18 stood at $6.6 million and the Company's Enterprise Value ($283 million) to prospective EBITDA ($26 million) ratio is on 10.9X.
As previously mentioned notwithstanding the long-term pressure from the Amazon-related competitive pressures, Baby Bunting has a meaningful market share opportunity following the exit of most speciality players. This is expected to give them a "free-kick" by opening four to six stores per annum over the next four to five years.
Management believes each new store can generate $7.5 million of revenue and $1 million of EBITDA by the end of the third year. This implies a business generating $600 million of revenue, $51 million of EBITDA and 8.5 per cent EBITDA margins by the mid-2020s.
One of the few bear points to this thesis was articulated by my friend, Gerard Minack in yesterday's Australian Financial Review, where he argues the domestic economy is at a risk of a "doozy recession" as the housing downturn accelerates at an "alarming pace", thus weakening consumer sentiment.  "The likelihood of a recession should become clear around the time of the May federal election", according to Minack.
The likes of Baby Bunting can expect to sell less $1,600 "Bugaboo" prams, $770 "Boori Koto" cots and $540 "Valco" strollers, if Minack's claims ring true. And I would expect "The Mothers' Club" to return to the "old school" where swapping, bartering and handing baby things down – as per the old days – becomes the norm. And if that was the case, it is likely the Baby Bunting valuation would head lower in response.
You can read the Australian Financial Review article here.
Please note paywall may apply.