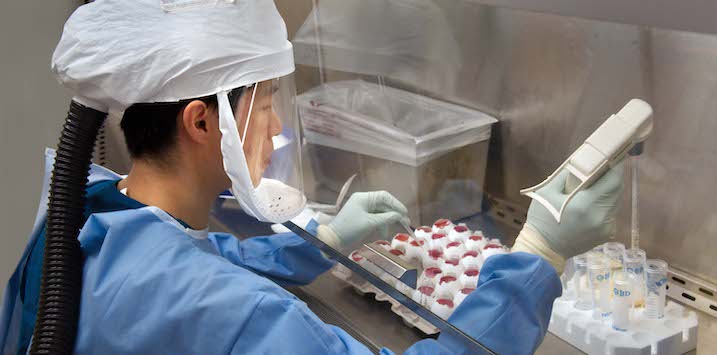 COVID-19 Testing Data – A Montgomery analysis
Here at Montgomery we have been tracking COVID-19 testing data, rather than just cases alone. Our logic is that testing drives cases, and that case growth would drive markets.  So understanding testing might give us some early insight as to the likely preparedness of governments, and also to the dynamism of their response upon realising that a COVID-19 problem exists.
Its helped us position our portfolio as best we can to weather the market downturn so far.  We don't have all the answers, but wanted to share what we have found.  In this three part update, I will share some observations.
PART 1 SOUTH KOREA 
Using testing as a way to flatten the curve – the South Korea analysis
Data suggests that testing and contact tracing has been used effectively by South Korea to deny the virus the opportunity to transmit on a mass scale freely. Its should be stated that new COVID-19 cases continue to emerge in South Korea, but at around 100 a day, which appears to be at a level the health system can cope with.
South Korea appear to have a credible disease control body (South Korea CDC) and medical diagnostic capability which in combination have acted to combat COVID-19's transmission rate.
The CDC's disclosure is excellent and regular, first disclosing information on COVID-19 on 20 January 2020, it has released information a further 126 times to date, including information on testing volumes, contact tracing as well as disease incidence and fatality cohort information.
Notable mitigation actions we observed include:
Developing a COVID-19 test that reduced cycle times from 24 hrs to 6hrs early on in disease incidence progression. The new test was available if and when scale testing was needed.
Aggressive contact tracing – South Korea obtained laboratory confirmation of its 30th case on 16 February. They had traced 1,900 contacts by 17 February relating to its first 29 cases. A huge effort rapidly deployed.  South Korea appeared to use this strategy as a way to identify potential future cases, isolating them until test results proved those potential cases did not have COVID-19.
Ramping test volumes to significant levels per capita, particularly when compared to peers (more on that later).
Moved to close public spaces at just 150 cases, its society having lived through the 2015 MERS outbreak are aware of the need for social distancing to combat virus transmission rates.
South Korea used testing, combined with other actions, as an offensive tool to stop the transmission potential for COVID-19.
To date they have performed over 317 thousand tests, which in per capita terms is the equivalent of 6,188 tests per million of population. South Korea has tested hard, and it looks so far to have been effective.  Volumes of cases have fallen.  The testing cadence is being maintained and the detection rate (DR%) is now back sub 2%.
Source:  South Korea CDC, Division of Risk Assessment & International Cooperation, Montgomery
How prepared are Western Governments?
We looked to assess the COVID-19 preparedness of other Western Democracies through the lens of their testing activities. The logic being that Governments, if prepared, would want to utilise the ability to test as an early warning system first, and then later as a tool that could be used to go on the offense against the virus as South Korea had.
We looked for consistent testing data, and found little to no disclosure except in Italy (IT), UK, US and NSW here in Australia.
You can read my next update, Part 2: The Story for Italy, the UK and US.
We now have Part 3: Data for NSW, Australia available.
We have updated the data, see my latest post Friday 27 March 2020.