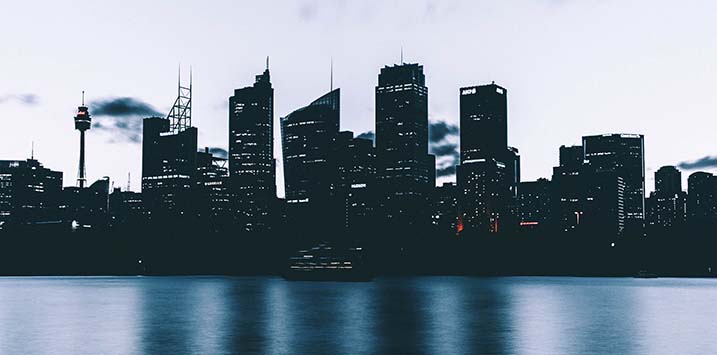 CBD vacancy rates are ballooning
Jones Lang Lasalle (JLL ), one of the world's largest commercial real estate services companies recently compiled data on CBD office vacancy rates across the major Australian capitals. So, are we seeing the end of the CBD?
Back in June, I published a blog post addressing this question and we were seeing a steep increase in the space available for subletting in Sydney CBD. The recent data from JLL shows the trends are continuing, which is evident from the chart below: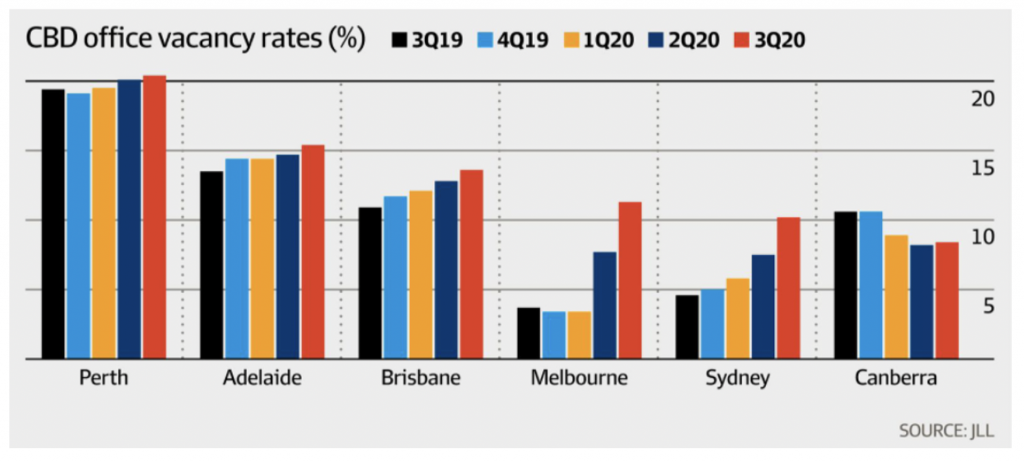 We can see that vacancy rates for all capitals apart from Canberra are increasing and the largest markets, Sydney and Melbourne, are increasing quite dramatically with the vacancy rate in Sydney doubling to 10.2 per cent compared to a year ago and more than tripling to 11.3 per cent in Melbourne.
These kind of increases in vacancy rates will shift the demand/supply balance and have an impact on rent. Property is a funny industry in that the effective rent is made up of the Face Rent which is the rate that is quoted in the rental contract and in advertising and that is generally indexed each year to CPI or some other number and on top of this various forms of incentives, which is what landlords play around with to entice tenants. These incentives can be very substantial and account for 30-40 per cent of the Face Rent.
Macquarie's research team recently published a report looking at what is happening to both Face Rents and incentives and it makes for interesting reading.
Landlords are generally very reluctant to admit that Face Rents are declining and that is exactly what we are seeing with Face Rents in Sydney and Melbourne both being up around 3 per cent year over year (YoY):

Incentives are however seeing a steep increase in both Sydney and Melbourne as we can see from these charts:

Which has resulted in effective rents turning negative in all major capitals with Sydney leading the fall with a drop of 13 per cent YoY:

What is more worrying for the supply/demand balance is that both Sydney and Melbourne will see significant additions to the stock of office space over the coming three years due to projects already under construction with growth rates well in advance of the recent average which should increase supply by about 6 per cent in Sydney and 9 per cent in Melbourne by 2023:

To me, this does not bode well for owners of CBD office space but is indeed a positive in general for the Australian economy as it will hopefully lower the cost of production for many businesses and help in the Australian economy transitioning to an overall more productive and competitive base rather than the current configuration with significant excess rent extraction being very widespread.