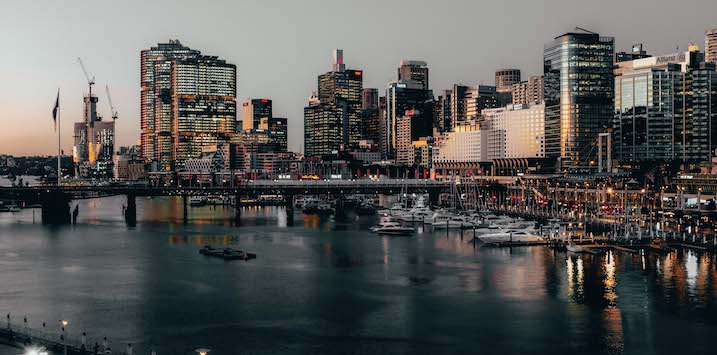 Are we about to see the end of the CBD?
I remember some years back hearing a 'futurist' predict that high-rise office buildings could end up being like the pyramids of Egypt – large relics for future generations to ponder. The COVID-19 work-from-home restrictions have made this prediction worth considering.  Investors now need to ask: is there trouble ahead for real estate investment trusts (REITs) with big office portfolios?
Two weeks ago, my colleague Gary published a blog looking at the REIT sector and stating our view that we are generally negative and more so on the office subsegment of the sector.
During the last couple of weeks I have listened to the management of a number of REITs with office assets and drawn the conclusion that they are either oblivious to the potential long term changes that will result from the current crisis or are desperately trying to keep up appearances and downplay the risks in an attempt to keep the share price up.
I have heard many different arguments for why we won't see reduced demand for office space with the most often repeated that increased social distancing will offset any reduced demand from an increase in working from home.
In my opinion, there will be several long-lasting changes brought on by the current crisis that will impact demand for office space. Some of them are:
The acceptance of working from home has significantly increased. I do not think the majority of workers will completely transition to full time working at home, as the need for face to face interaction will still be there, but I do think that we will move towards people working from home for at least a few days per week and going into the office for a few days. This will either lead to half empty offices or to companies reducing the space they utilise. I am betting that it will be the latter.
Having all your staff located in an office in a central part of the city increases the risk for business disruptions from external events and the current crisis have highlighted that to a lot of companies. I think we will see companies spreading out their workforce more and locating more staff in more peripheral locations where rents are lower. This means that Australia cities eventually will start to more resemble continental European cities where the CBD is generally much less prominent, and you instead have several hubs within the city with their own transport solutions and other services.
Having had to adopt different ways of interacting with customers and suppliers etc. during the lockdown, I think companies will put less emphasis on the image that a high-end fancy looking office tries to convey. This will of course differ between different industries but overall I think the impact will be bigger for premium level office space than for more the rest of the market. This will be extra relevant over the initial phase where tough economic conditions will force companies to have a good look at their cost base.
It is interesting to see that we are starting to see articles in the press lamenting the increase in working from home, for example this one (which seems very focused on the welfare of owners of CDB offices…) and this one (which does raise some interesting points about social isolation etc.).
At the end of the day, we will have to see where trends settle. I know which direction I think it will go and I do not share the office focused REITs' confidence in the sustainability of demand for office space in the CBD.
What we can do is follow the data and see what companies are actually doing. To that extent, it was interesting to see this article in the Australian Financial Review on 28 May showing that the available space for subletting is at the highest level since the early 90s recession. Subleasing is what you do when you want to lower your office cost before your lease is due for renewal and hence a clear indication of what will happen when it is time to actually sign a new lease.