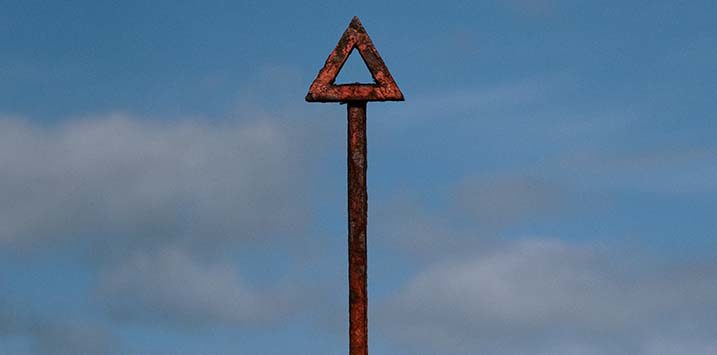 Australian consumers tighten their collective belt
There is no shortage of negativity amongst Australians with many commentators predicting an Australian recession. First, there is the transfer from fixed rate mortgages to variable rate mortgages.
As illustrated in the chart below, 45 per cent of hundreds of thousands of Australians who have enjoyed a fixed mortgage rate of around two per cent per annum for the past two or three years, will be paying a significantly higher variable rate of interest on their mortgages this 2023 calendar year.
The real pain for these people has recently commenced, just as the Reserve Bank of Australia (RBA) lifted their official cash rate for the 11th time in May 2023 to 3.85 per cent and for the 12th time in June 2023 to 4.10 per cent.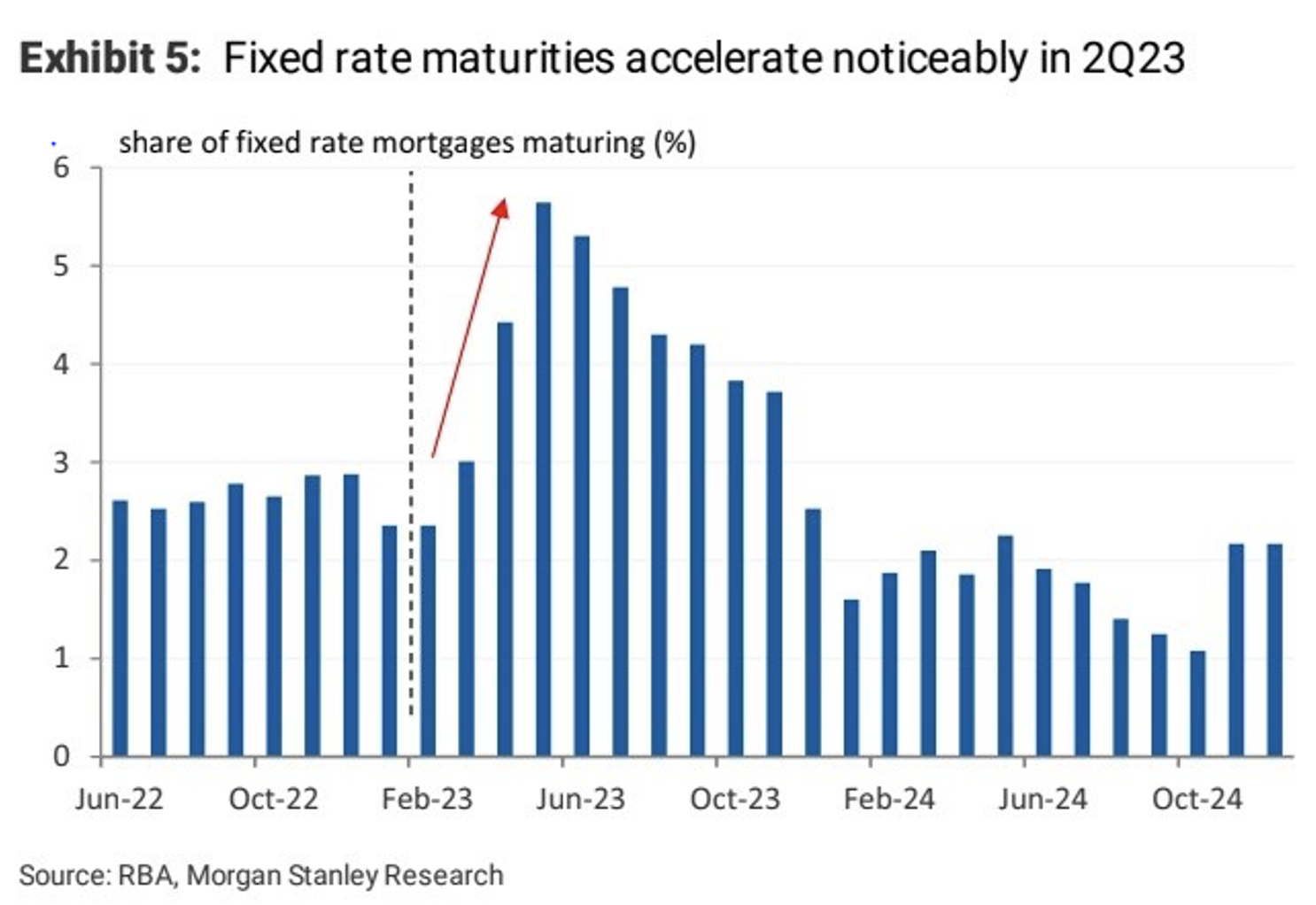 Second, underlying inflationary expectations in Australia are showing signs of stubbornness, currently running at 5.3 per cent for the 2023 calendar year. The latest 5.75 per cent wage increase granted by the Fair Work Commission for more than 2.5 million award wage workers, in addition to the 0.5 per cent increase in compulsory superannuation (which will increase to 11.0 per cent from 1 July 2023), has seen some economists forecasting a 13th interest rate increase for the RBA's official cash rate to 4.35 per cent.
Third, the ANZ Roy Morgan Consumer Confidence Index for Australia has spent 14 consecutive weeks below a level of 80, and the last time this happened was in the early 1990s, during "the recession we had to have" (when the survey was conducted monthly). In fact, May 2023 was the weakest calendar month average for consumer confidence since December 1990.
At that time, the RBA official cash rate peaked in January 1990 at 17.5 per cent, the share market bottomed twelve months later in January 1991, and the unemployment rate didn't peak until late-1992 at over 11 per cent. The Pyramid Building Society in Victoria and the State Bank of South Australia collapsed, many commercial buildings halved in value, and the Australian banking sector was on its knees (brought about from poor lending practices from their finance subsidiaries).
With Australian consumers tightening their collective belt, retail trade is turning down sharply. Unemployment, a lagging indicator, is likely to head up over the medium term. And, with the Australian Government's Federal Budget 2023/24 forecasting net overseas migration surging to 400,000 in Fiscal 2023 and 315,000 in Fiscal 2024 to reflect "the one-off catch-up from the pandemic", I continue to question the logic of the "Big Australia" policy.