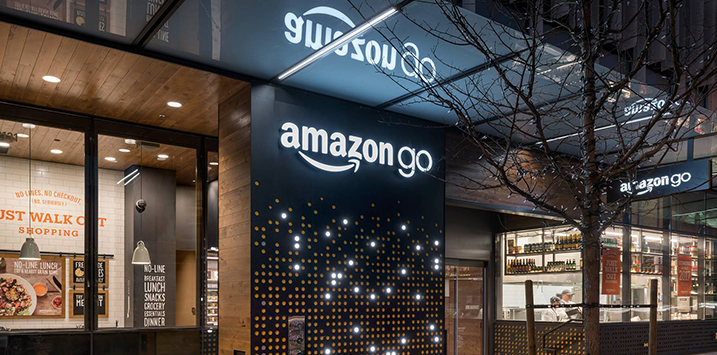 Aussie retailers, watch out – could Amazon Go disrupt you?
Our retailers are about to face a whole new challenge. Amazon has announced it will trial a new concept store in the US that uses its 'Just Walk Out' technology to change the format of a traditional grocery store by removing cash registers and the check-out process. Customers simply use the Amazon Go app, then take the products they want, and go. It's set to come to our shores in late 2017.
The video below demonstrates the Amazon Go concept.
This provides an indication of how automation and technology could dramatically change retailing in a way that goes beyond the impact of the online channel, impacting the bricks-and-mortar market as well.
Reports suggest that Amazon is planning to enter the Australian market in the second half of calendar 2017. This was reportedly delayed by six months relative to its original plan in order to incorporate its new fresh food offering into the launch.
While Amazon's online presence is likely to have a relatively rapid impact on the level of price competition in the market, even if the concept store proves successful, it would take a long time for Amazon to roll out enough stores to represent a meaningful bricks-and-mortar presence in Australia. However, it shows that the investment in stores is unlikely to be a short term requirement for both Coles and Woolworths, as the bar is progressively raised by new competitors.
This sort of concept also has interesting implications for the Convenience segment of the market. As such it is not only relevant for WES, WOW and MTS, but also for CTX and the competitive position of the convenience store sales that are driven off the back of its fuel offering. CTX is investing heavily in growing its retailing business. There could be implications for the long term return CTX generates on its investment if the company's convenience stores are no longer as convenient as the product offering of new entrants.
Given that Amazon Go shoppers need an Amazon account to purchase goods, Amazon will be capturing detailed data on the shopping habits of all of its customers, not just those that participate (and utilise) the retailer's loyalty scheme. Additionally, the way the system works, the data would accurately track the activities of the consumer while in the store. This would provide broader and deeper data on its customers than would be available to incumbent retailers.
This highlights that the historically high returns generated by the food retailers in Australia are likely to come under attack from a number of angles including the need to increase ongoing capital expenditure due to new solutions to consumer access and shopping experience.