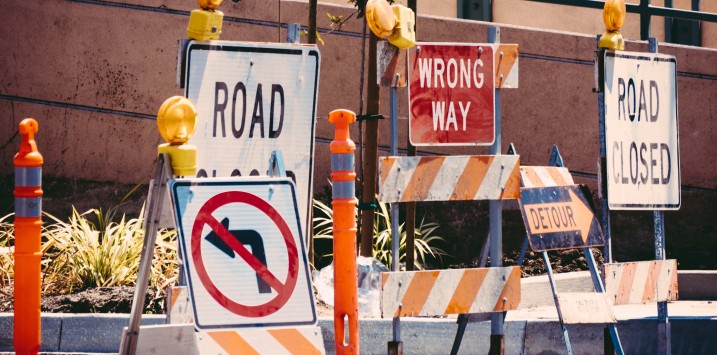 Are governments wasting money on new infrastructure?
After many years of under-investment in infrastructure, Australian governments have recently been on an infrastructure spending frenzy. Some projects have been worthwhile. Others have not. Is it time to pause and think more carefully about the way public money is spent?
Construction activity is an important driver of the economy in Australia. Australian Bureau of Statistics (ABS) reports construction activity split by Building (commercial and residential real estate) and Engineering (Infrastructure). Since the end of the mining boom in ~2012, Building has been the major driver of activity in the construction sector as the chart below shows.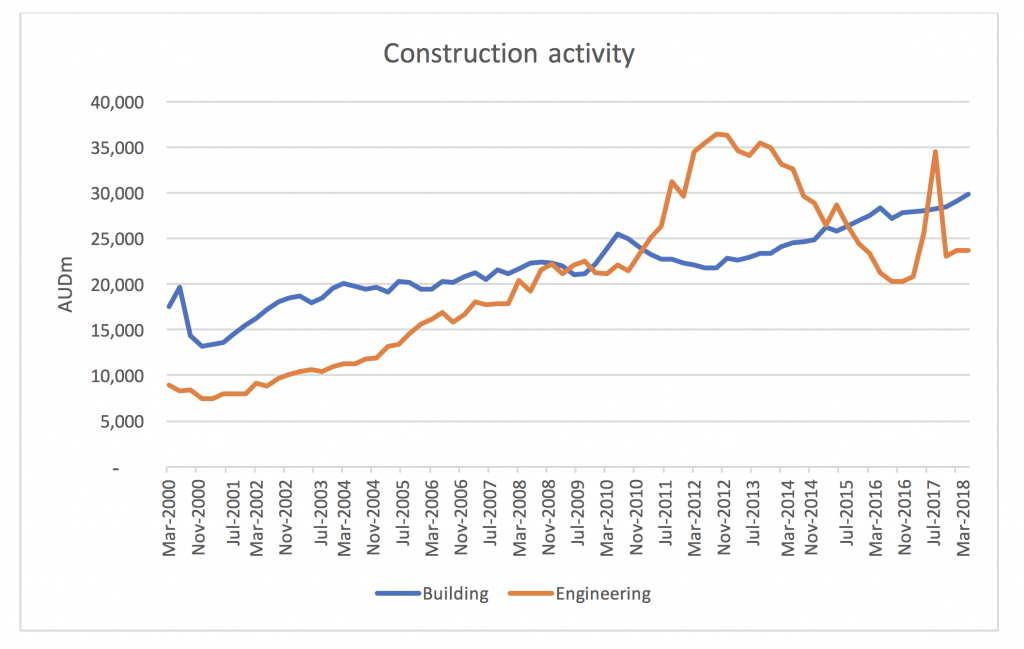 Source: ABS
Recently, we have started to see a downturn in dwelling approvals across the nation as we can see in this chart:
Source: ABS
This downturn in dwelling approvals does mean that construction activity related to Buildings cannot be expected to grow and will most likely go backwards over the coming years as there is a good time lag between an approval and the actual construction of a building.
This means that we need to have good growth in infrastructure spending for the total construction sector to be healthy.
Infrastructure spending is generally controlled by government at different levels and, as a taxpayer, I am quite keen that the governments spend the tax I pay in the most efficient and value creating way possible.
Even though Montgomery's offices are not in central Sydney, I am almost daily visually reminded of a project that I think it is fair to say does not meet the above criteria. This is the light rail project linking Sydney CBD with Randwick.
The NSW government contracted the Spanish construction company Acciona to construct the project and it is becoming quite clear that this project looks to be a complete disaster with big delays and massive cost over-runs.
Acciona recently sued the NSW government for $1.2 billion claiming that they had been misled by the government about the cost of modifying underground utilities that were needed to be moved to enable the construction of the light rail. This is very a significant additional cost to the initially projected $2.1 billion and it also looks like the project will be at least 1 year delayed leading to further cost to the economy due to the congestion caused by the construction activity.
Last week, 60 businesses and landlords launched a class action lawsuit against the NSW government asking to be compensated by at least $40 million for the loss of income from the delays despite having already paid out $9 million in rental assistance.
Over the weekend, it was also revealed that the NSW government has guaranteed a loan for $500 million that the consortium constructing the light rail has taken out meaning that tax payers are fundamentally on the hook if the consortium building the light rail fails.
Maybe this is not surprising when we read that:
Infrastructure NSW, the organisation set up specifically to advise the government on infrastructure spending recommended against the project and preferred additional buses with dedicated lanes before the investment decision was taken.
The NSW Auditor-General found that even the initial cost blow-out from $1.6 billion when the project was announced in 2012 to $2.1 billion in 2015 when the final investment decision was taken was due to "mispricings and omissions".
Even the RBA governor Phillip Lowe has used the project as an example of "poor oversight".
Given the pace that the Australian population is growing, it is clear that money has to be spent on infrastructure. But it is important that money is spent on:
The right projects and
That the projects are properly planned for and
Are well executed.
I think it is fair to say that the light rail project fails on all three of these criteria…
This post was contributed by a representative of Montgomery Investment Management Pty Limited (AFSL No. 354564). The principal purpose of this post is to provide factual information and not provide financial product advice. Additionally, the information provided is not intended to provide any recommendation or opinion about any financial product. Any commentary and statements of opinion however may contain general advice only that is prepared without taking into account your personal objectives, financial circumstances or needs. Because of this, before acting on any of the information provided, you should always consider its appropriateness in light of your personal objectives, financial circumstances and needs and should consider seeking independent advice from a financial advisor if necessary before making any decisions. This post specifically excludes personal advice.
INVEST WITH MONTGOMERY