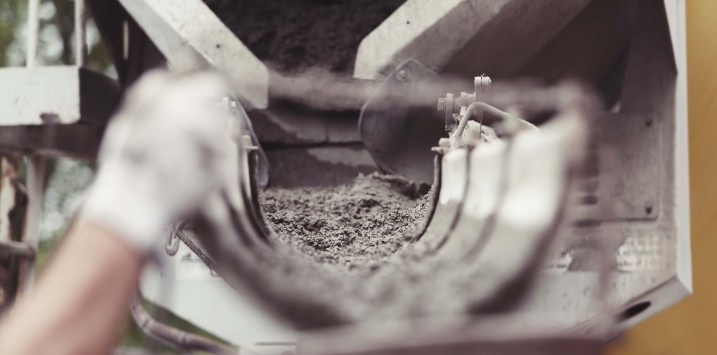 China's Insatiable Demand for Commodities
Despite only having 19 per cent of the world's population and generating 15 per cent of global GDP, China consumes more than 50 per cent of the world's steel, copper, coal, nickel and cement. In fact China has used more cement in 3 years than the United States used in the entire 20th century.
China builds a new skyscraper every 5 days and also dominates the world in "supertall buildings" defined as structures with a height greater than 656 feet or 200 meters. For context, New York City has 113 buildings that are defined as "supertall", while the Chinese completed 77 such constructions in 2017 alone (144 were built worldwide).
China Represents >50 per cent of Global Demand for 5 Commodities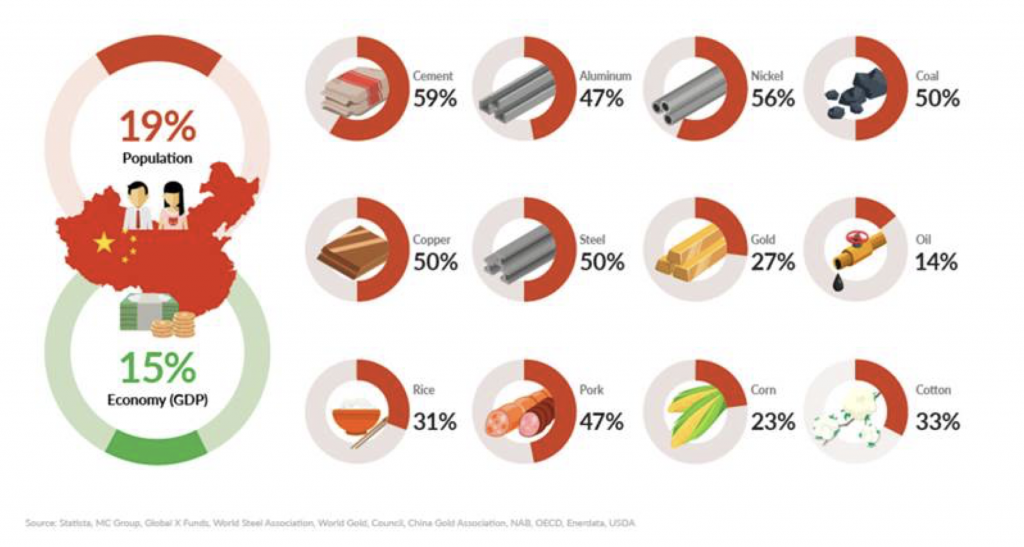 Cement (59 per cent): Primary ingredient in concrete needed for roads, buildings, engineering structures (bridges, dams, etc), foundations and in making joints for drains and pipes.
Nickel (57 per cent): Mainly used in making stainless steel, which is a corrosion resistant and is also used in super-alloys and batteries.
Steel (50 per cent): Derivative of Iron Ore/Coking Coal and is essentially used in all structures, with demand driven by the construction, machinery and automotive industries.
Copper (50 per cent): Also known as "Dr Copper" for its perceived ability to predict the health of the global economy (copper price is high, the world is healthy, copper price is low, the world is sick). Copper is mainly used in electronics, wiring, construction, machinery and automotive sectors.
Coal (50 per cent): China is currently reducing its coal usage, however with a population of 1.4 billion people, the need for power is significant. That said, it is believed that China has hit "peak coal", but coal still accounts for 65 per cent of the country's power generation.
Thus with regards to commodity exposed investments, it is paramount to keep an eye on China and any potential increases (eg. government stimulus, loosening credit, etc) or reductions (eg. weakening Renminbi, pollution controls, etc) in demand as prices can materially change and transform the fortunes of companies that are reliant upon them.