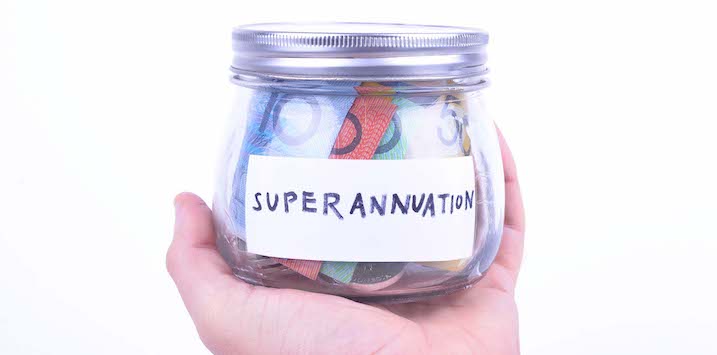 How to invest your super with Montgomery
Superannuation funds, from retail to industry funds, offer different levels of investment choice and control over how your super is invested. The investment options available play an important role in what super fund you may want to invest in.
How is super generally managed?
Unless you have a self-managed super fund (SMSF), your super is usually managed by one or more professional investment managers who have been appointed by the super fund trustee. In a managed fund, your super is pooled together with other fund members' super balances and the investment manager buys and sells investments within each option on your behalf.
How can I direct my super to invest with Montgomery? 
Montgomery has partnered with Netwealth so people can use their super monies to invest in The Montgomery Fund, Montgomery Global Fund or the listed Montgomery Global ETMF (ASX:MOGL).
Investors can move their current super from any retail or industry fund to Netwealth.
Netwealth helps personal investors take control of their financial future with a range of super and investment accounts and a huge variety of investment options. Netwealth's Super Accelerator Plus is a publicly listed retail super fund which gives investors the control and flexibility to choose how their super is invested.
After opening a Super Accelerator Plus account, investors can build a retirement portfolio with access to a wide range of managed funds and exchange traded funds, including the Montgomery range. People can also choose to invest in international and Australian securities and term deposits.
The benefit for investors wanting more control of how their super is invested is the capacity to build your own retirement portfolio with exposure to Australian and International opportunities.
What Montgomery products are available?
| | | | |
| --- | --- | --- | --- |
| Investment | APIR Code | Minimum Initial Investment | Investment Limit* |
| The Montgomery Fund | FHT0030AU | $100 | 100% |
| Montgomery Global Fund | FHT0036AU | $100 | 100% |
| Montgomery Global Equities Fund (ETF) ASX:MOGL | MOGL | $500 | 5% |
* This is the maximum percentage of your super portfolio balance that can be allocated to this asset in a Netwealth Super Accelerator Plus account. These limits may be applied by us when you join and first invest and when you make additional investments.
 What does Super Accelerator offer me?
A Super Accelerator Plus account also gives you an online portal to actively manage and update your retirement savings:
Buy and sell investments
Track the value and performance of your portfolio
Access a suite of reports, including asset performance and allocation
Manage your account details online, from updating contact details to amending pension payments
Online access via PC, tablet or via our mobile app
Getting started
If this is of interest to you, there is a simple online application process for you to complete. This allows you to choose your investments, nominate a beneficiary and request either a partial or full transfer of your other super funds to Netwealth.
Insurance including Death, Total & Permanent Disablement (TPD) and Income Protection Insurance (IP) can also be applied for separately.
Before opening an account, you should read the Product Disclosure Statement available on Netwealth's website which has handy information on Super Accelerator Plus and lists all associated fees and costs.
If you would like some more information, contact Netwealth on 1800 888 223 or request Netwealth contact you here.
About Netwealth 
Netwealth was founded in 1999 to provide astute investors with a better way to save, invest and protect their current and future wealth and financial position. A fast growing fintech (financial services technology) company providing a range of innovative and award-winning investment and superannuation solutions. We have been acknowledged for our leadership through awards* from BRW Fast 100, Money Magazine, Super review, Selecting Super and Investment Trends.
*Our awards include: Joint winner, award for 'Overall Satisfaction with Platform', Investment Trends 2017 Planner Technology Report; Winner, award for 'Best Platform Overall', Investment Trends 2016 Platform Benchmarking Report; SuperRatings 2016 Gold Rating for Netwealth Super Accelerator Core and Plus for our Super and Standard Income Stream products (for details of SuperRatings' rating criteria visit www.superratings.com.au); Winner in the Investment Platform Provider category of SMSFAdviser magazine's 2017 SMSF Awards.
DISCLAIMER: This information has been prepared and issued by Netwealth Investments Limited (Netwealth), ABN 85 090 569 109, AFSL 230975. It contains factual information and general financial product advice only and has been prepared without taking into account your individual objectives, financial situation or needs. The information provided is not intended to be a substitute for professional financial product advice and you should determine its appropriateness having regard to your particular circumstances. The relevant disclosure document should be obtained from Netwealth and considered before deciding whether to acquire, dispose of, or to continue to hold, an investment in any Netwealth product. You should obtain a copy of the product disclosure statement for full details of the fees and costs.