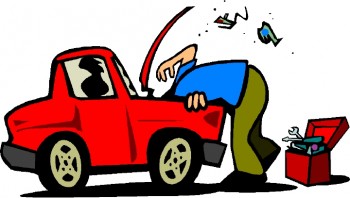 Aftermarket or afterthought?
Last week I met with several companies in Melbourne, including Burson Group (ASX: BAP), Repco and Super Retail Group (ASX: SUL) to discuss their businesses and what they are presently doing to compete.
Below is an over-the-shoulder view of some of my notes on Burson Group.
Sales
Overall sales up 12-13% for FY14
Same store sales up 4% for FY14
Like-for-like sales up 5% for January to June 2014
Shrinkage still less than 1% of sales; and noted to be less than the industry average
$340m in trade sales for FY13. Expecting to be the leader in trade sales due to growth in FY14
Sales are divided 80/20 between trade and retail. 70% of sales are on account; 10% are trade customers paying up-front. 50% of total sales are for general service parts
Costs
Expecting a 3% gross margin improvement over the next 3-5 years as a result of savings via a new distribution center (DC) being built in Queensland, and better prices from suppliers
Scale benefits expected to cover the new DC cost in a reasonable time frame
Balance sheet
Inventory is managed with 1 brand in each quality segment (good, better and best)
They hold more unique SKUs than any competitor (but less SKUs overall). This means they may miss some sales, but each store manager has the flexibility to order new inventory to cater to changing consumer demands
Notes on competitors
Competition can be fiercer from independents that offer more specific catering to regular customers, and are rewarded with loyalty. Sales growth on a store level therefore depends on location. Example: a store in parts of Qld where there are lots of independents would be more difficult to grow than in other areas
Customers have access to several pieces of software in which they can look up prices (such as include Navigator and Easy Parts). What's interesting is that the vendors can use these systems to find out which tradies are looking up items from their own stores and whether they bought or not. This enables them to see which customers shop out of loyalty, and which shop on price
Both The Montgomery Fund and the Montgomery [Private] Fund own shares in Burson Group Limited.
This post was contributed by a representative of Montgomery Investment Management Pty Limited (AFSL No. 354564). The principal purpose of this post is to provide factual information and not provide financial product advice. Additionally, the information provided is not intended to provide any recommendation or opinion about any financial product. Any commentary and statements of opinion however may contain general advice only that is prepared without taking into account your personal objectives, financial circumstances or needs. Because of this, before acting on any of the information provided, you should always consider its appropriateness in light of your personal objectives, financial circumstances and needs and should consider seeking independent advice from a financial advisor if necessary before making any decisions. This post specifically excludes personal advice.
INVEST WITH MONTGOMERY