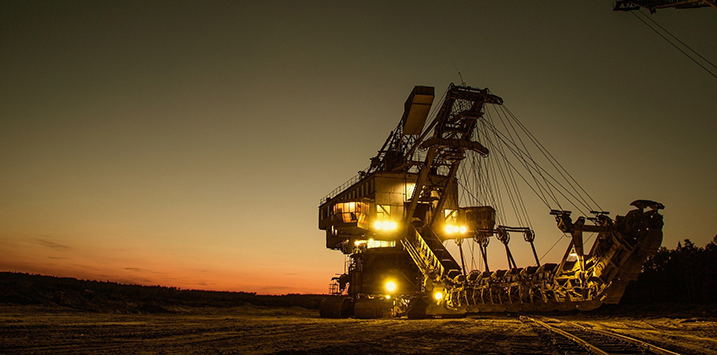 Aeris Resources – drilling is the truth; and successful exploration is transformational
Aeris Resources (ASX:AIS) has had a successful drilling program and pleasingly increased its Copper production guidance at Tritton, about 50 kilometres north-west of Nyngen, Central NSW, from 19,000 tonnes in Fiscal 2022 to around 31,500 tonnes in Fiscal 2025, and importantly the life of the mine plan has been extended from three years to at least eight years.
With an All-In Sustainable Cost of A$4.85/lb and the current Copper price at US$4.70/lb or A$6.25/lb, solid and rising cashflow is expected. 
In addition, a new drilling program has recently commenced at Kurrajong, about 20 kilometres east of Tritton, and a targeted updated Mineral Resource estimate at Constellation, 40 kilometres north of Kurrajong, is expected in a few months.
Executive Chairman, Andre Labuschagne, said "We are actively drilling a number of deposits, with Mineral Resource updates planned for later this year, and there remains considerable exploration potential on the Tritton tenements that provides the potential for further life of mine extensions."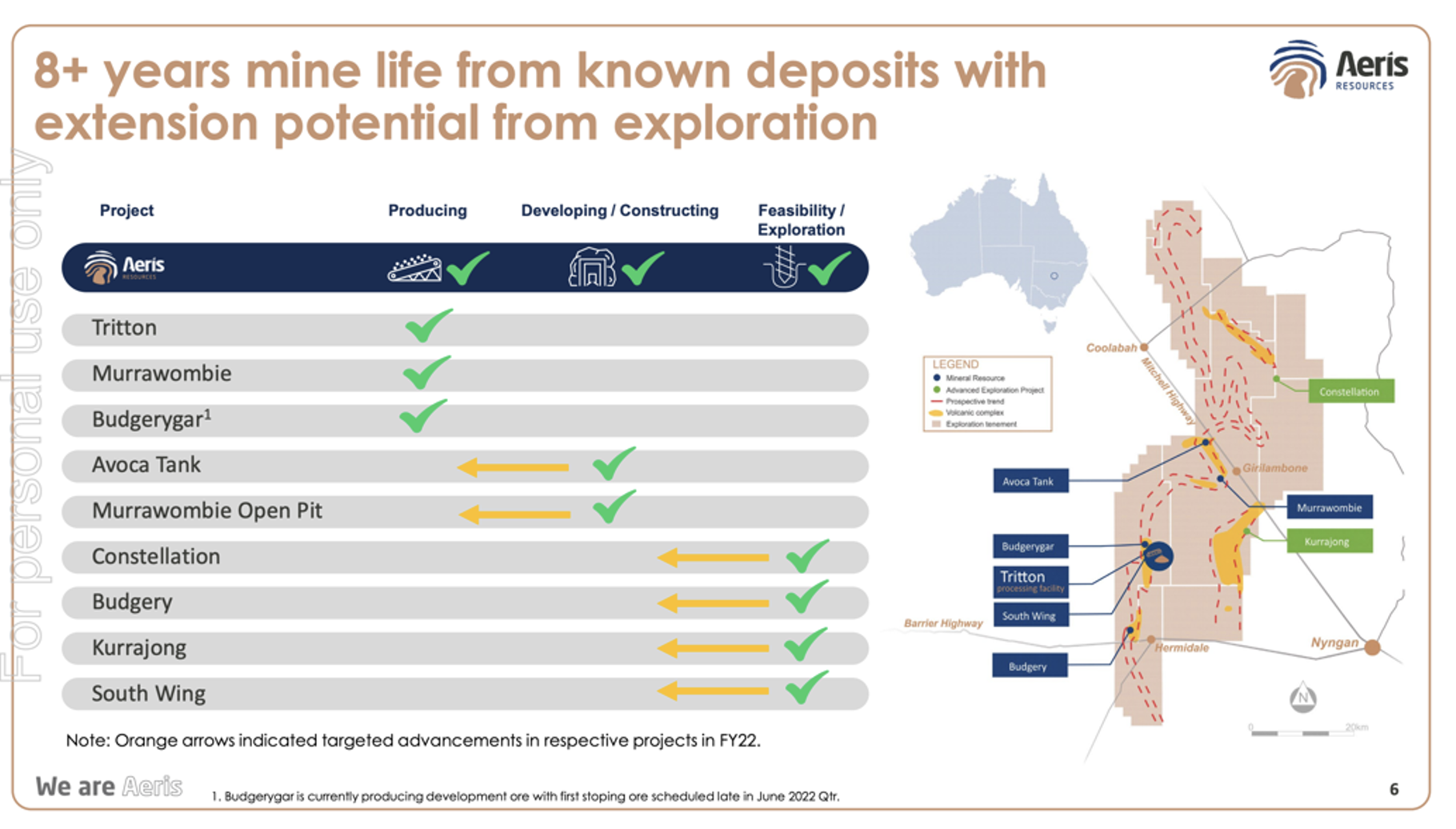 Aeris Resources other 100 per cent owned asset, Cracow Gold, located 500 kilometres north-west of Brisbane is expected to produce 65,000 ounces of gold in Fiscal 2022.  Acquired from Evolution Mining in mid-2020 when the expectations for the mine life was to 2023, AIS is spending $13 million on exploration on multiple near-mine targets. Cracow has a strong history of replenishing its reserves and resource, and early signs of exploration success are encouraging.
With an All-In Sustainable Cost of A$1,700/oz and the gold price rising above US$1,950/oz or A$2,600/oz. cashflow is also very solid.
With a share price of $0.15, a market capitalisation of $338 million and with cash equivalents on hand at 31 December 2021 of $68 million, positive exploration results are assisting AIS transition from a speculative junior mining company to one with longer-life operations generating strong cashflow over the medium-term.
At today's commodity prices and exchange rates our assessment is AIS has, from Fiscal 2023, the ability to generate an annualised EBITDA of $175 million and net profit approaching $100 million (or 4.4 cents per share). At a forecast Enterprise Value ($270 million)/ EBITDA ($175 million) ratio of 1.5X and a prospective PE (15c/4.4c) of 3.4X for Fiscal 2023, the AIS share price appears to have good upside.
The Montgomery Small Companies Fund owns shares in Aeris Resources. This article was prepared 19 April 2022 with the information we have today, and our view may change. It does not constitute formal advice or professional investment advice. If you wish to trade Aeris Resources you should seek financial advice.