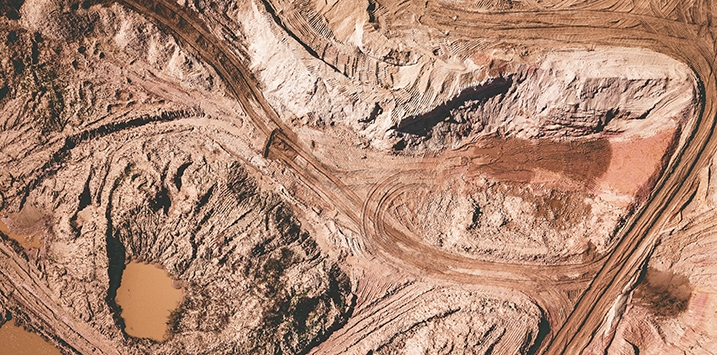 Aeris Resources: a highly operationally leveraged Copper play
After rallying from $0.03 to $0.24 per share over the 12 months to June 2021, the Aeris Resources (ASX: AIS) share price recorded a solid retreat over the September 2021 quarter to $0.16 per share. This prompted a handful of clients to ask if something was wrong.
The first point to make is that when any company's share price rises dramatically, a decline exceeding 30 per cent is not abnormal.
The second point to make is that sentiment towards an individual company can frequently move from optimism to pessimism and back to optimism – often for no obvious reason.
In the case of the recent AIS share price decline, we can possibly excuse the profit-taking on:
The fact that Glencore had leaked their intention of selling the CSA Mine at Cobar for up to A$1 billion, triple its valuation of 2013. The market became fearful AIS could be a buyer, and at $0.16 per share with a market capitalisation of $365 million, this meant an enormous raising of both equity and debt would have been required; and
This fear coincided with the slide in the Copper price from US$4.75 to US$4.00/lb.
Moreover, the recent retracement of the AIS share price to above $0.20 has coincided with:
The Copper price rallying back to US$4.75/lb.
Excellent exploration upside at Tritton Copper Operations, near Nyngen in North-West NSW.
Three most recent discoveries (Avoca Tank, Kurrajong and Constellation) all show good copper and gold grades. The Constellation high grade copper deposit, 45 kilometres North-East from Tritton, has produced some very exciting early results with the latest drilling extending the strike from 200 metres to 300 metres. Drilling has traced the mineralised system 850 metres down the plunge and mineralisation remains open.
It seems increasingly likely the AIS annual Copper production (23,000 tonnes with an All-In Sustainable Cost of A$3.70/lb.in fiscal 2021) will be substantially increased from both a volume and timeframe perspective.
We reiterate our continued optimism regarding the outlook for AIS as a highly operationally leveraged Copper play.
The Montgomery Small Companies Fund owns shares in Aeris Resources. This article was prepared 19 October 2021 with the information we have today, and our view may change. It does not constitute formal advice or professional investment advice. If you wish to trade Aeris Resources you should seek financial advice.