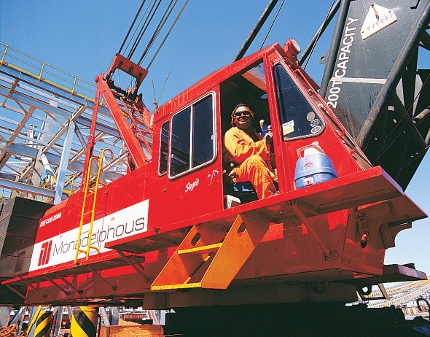 The Monadelphous Group (MND) is one of Australia's most successful project management, construction, asset management and maintenance service companies focused on the Resource, Energy and Infrastructure sectors. Revenue, over the five years to June 2013, is forecast to jump from under $1.0 billion to $2.6 billion.
Mona's interim report, released on Tuesday 19 February, revealed a more sober outlook from Fiscal 2014.
To summarise:
* after two consecutive years of extraordinary growth of more than 30 percent (to June 2013), 2013/2014 is currently anticipated to be a period of consolidation in which the achievement of any revenue growth will be challenging;
* uncertainty remains in respect of the rate of new project approvals in the resources and energy sector as customers reassess their capital expenditure plans and focus their attention on high return options;
* customers are tightening discretionary expenditure and reducing overall costs; and
* whilst the opportunities for construction beyond this financial year (to June 2013) remain solid based on volume of approved projects, project delays and a slowdown in near-term new major project approvals are likely to reduce the pipeline of opportunities in the medium-term.
At the time of writing the Monadelphous share price declined by 6% from $27.85 to $26.15.