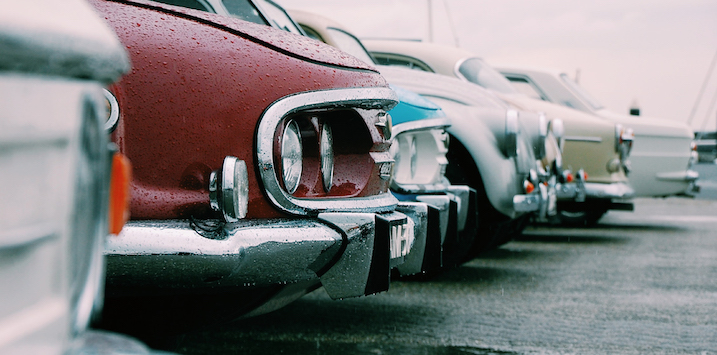 With new car sales falling, what is AP Eagers really worth?
AP Eagers' (ASX:APE) share price has dropped around 30 per cent since 30 September. Unfortunately, there could be more pain ahead as the market digests the impacts of falling car sales and the wisdom of the Automotive Holdings Group takeover earlier this year.
In February this year I attended an AP Eagers presentation hosted by the stockbroker Morgans. It was clear at the time that the company had begun a journey to transform the economics of automotive retailing.
With the majority of the money in car dealerships made in servicing, as well as finance and insurance, it appeared obvious that the combination of consolidating valuable dealership sites, establishing service centres on the rooftops of shopping malls and building a car experience centre, funded primarily by the original equipment manufacturers (OEM), in the geographic center of Brisbane could become a model for improving profitability that may be adopted elsewhere in the world.
Then, in March, AP Eagers launched an offer to take over the country's largest car dealership network, Automotive Holdings Group (ASX:AHG).
The market was excited about the opportunity to scale the transformation across two of Australia's largest dealer networks and the share price ran from about $6.00 at the start of the year to $14.22 by the end of September.
Back to the takeover, and reading between the lines of KPMG's independent expert valuation for shareholders of AHG, AP Eagers appeared to be getting a bargain, wiping up Automotive Holdings Group for well short of its estimated value.  The KPMG report said the offer was "not fair but reasonable".
KPMG valued AHG at between $2.64 and $3.01 a share, well above the $2.39 to $2.47 a share value implied by the ultimately sweetened AP Eagers offer.
KPMG added that while AP Eagers' takeover premium "is lower than usually observed in successful takeover transactions", shareholders would benefit from the strength of a combined group and another rival bid would be unlikely.
The recent announcement throws a spotlight on all the expert valuations as well as the research by brokers who covered AHG.
Why?
Because, while the AHG business has been a wholly owned subsidiary of AP Eagers for only sixty days, one broker reported today, "the current annualised run-rate for AHG NPBT is A$15m…..significantly below the A$85m AHG reported in FY19. While difficult to compute, our understanding is that AHG had excluded and included all sorts of things in their FY19 reporting that APE wouldn't do."
While the impact on APE Eagers is material (who'd pay $800 million plus for a business earning $15 million?), the above numbers don't include $13.5 million of (realized and annualised) synergies.
Of course, car trading conditions have continued to deteriorate. Big ticket purchases are the first thing to go when consumer belts are tightened as they have been in Australia despite declining interest rates and thanks to record household debt.
A more pressing issue has been that fears of over-regulation of the financial sector is restricting lending by car finance groups – a major source of revenue and earnings for car dealers.
New vehicle sales have been declining for 19 consecutive months. And 126,000 fewer vehicles are now being sold nationwide compared to the same time last year. For the 10 months ended October 31, 2019, national new vehicle sales were down 8 per cent on the prior corresponding period.
That trend is not going to improve in the short term.
But a spotlight needs to be shone on the brokers and KPMG who didn't pick up the real numbers at Automotive Holdings Group and AP Eagers. Especially KPMG who told Automotive Holdings Group shareholders that the company was worth even more than APE paid.