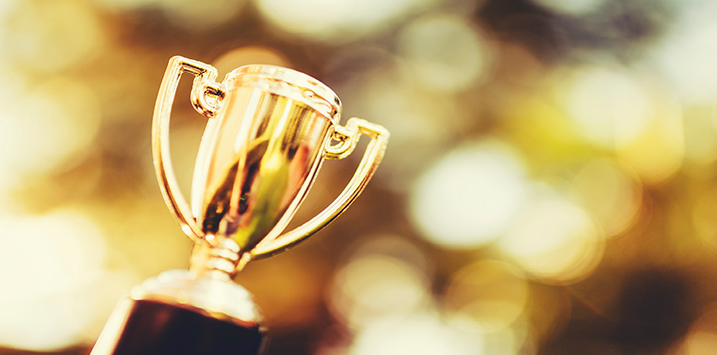 Will your super win the Premiership this year?
If you're more excited by the prospect of the upcoming AFL and NRL footy finals than the returns in your superfund, then you're not alone. For most people, superannuation does not make great conversation and many tend to take a 'set and forget' approach. But if you're looking to take control of your retirement savings, then a more active approach is the way to go.
It probably was missed by most people in the excitement of footy finals, but Super Ratings recently released the updated performance tables (to the end of August) for the returns of the various investment options available in 200 or so public offer super funds that operate in Australia.
The three-year return for the Australian shares investment option within large public offer superfunds to the end of August 2016 as published by Super Ratings can be seen below (or online) As a reference, the ASX 300 accumulation index returned 6.61 per cent per annum for the same three years.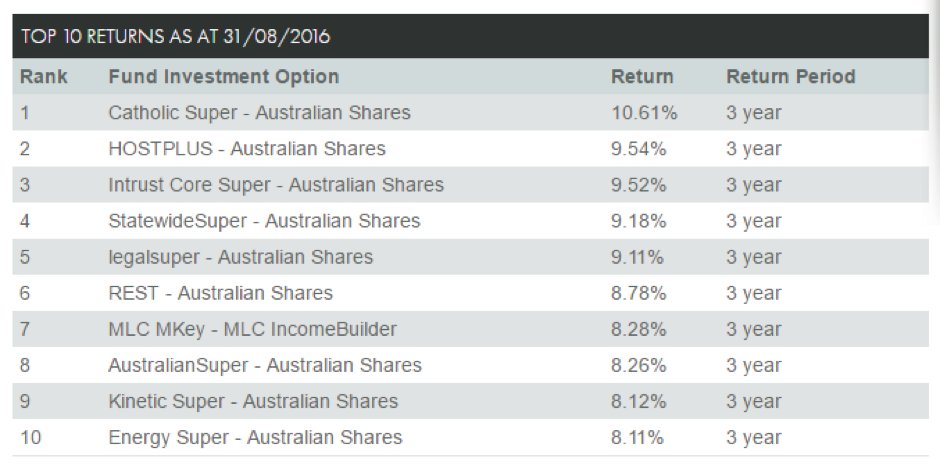 Many of the funds in the list are Industry Super funds which have over the years promoted their low cost and operating for the benefit of members only. Their argument implies that investment management is basically a commodity, and that all investment managers will yield virtually the same return regardless of their strategy, style or story.
Spruikers of ETFs and index investing will also tell a similar tale – that active management cannot outperform a broader market and the only way to get ahead is to simply replicate the wider index as cheaply as possible and accept that you cannot beat the market. Given that big public-offer super funds have tens of billions of dollars to deploy into the stock market, they are often left with little choice but to invest their members' money into index style investments in the local and global markets. Consequently, their 'fees first' promotion that they lead with suits their underlying operation.
Here at Montgomery, we have a different approach. We like to find companies with bright prospects at reasonable prices, that have a strong likelihood of increasing earnings in the future and that can retain and further compound those earnings for many years to come. We believe this will lead to an increase in the intrinsic value of the company and the share price will look after itself. And if we cannot find many companies that fit our requirements, or if the market is particularly volatile – we can use the safety of cash and await better opportunities. Our strategy has worked well so far, The Montgomery Fund's annual rate of return for the past three years has been 11.05 per cent after fees to the end of August 2016.
There is no doubt that costs of investment and associated charges in your super fund are a significant consideration when deciding how you will manage your super, however it is very important to understand the underlying methodology of how your investments are managed as this will have a strong bearing on your long term investment performance.
So perhaps whilst you are waiting in line overnight for tickets to watch your team play in the footy finals, why not use the time to check your own super investment strategy and make sure its working as hard as your team!
If you're looking to take control of your retirement savings and invest your super in The Montgomery Fund, you can do so via personal super platforms such as the netwealth retail super platform or via a SMSF structure.
Just remember, superannuation and investment decisions can be complex. You should seek advice from a qualified investment professional before making any final decisions.