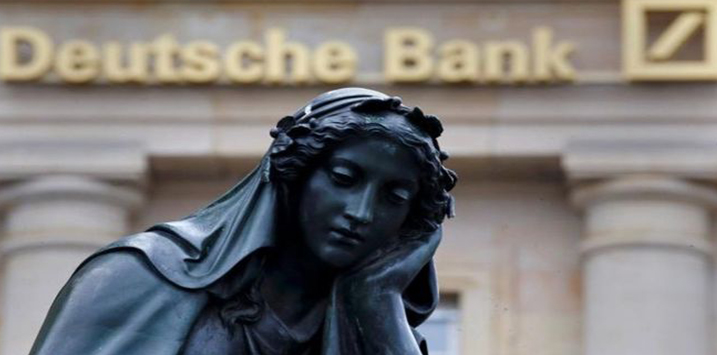 Is Deutsche Bank about to bring on a fresh financial crisis?
According to the IMF, "Among the globally systemically important banks, Deutsche Bank (DB) appears to be the most important net contributor to systemic risk". So the news engulfing Deutsche Bank is a big concern for global markets – or at least it should be.
Overnight some large hedge fund clients withdrew their prime brokerage business from DB, and the company's share price responded by declining 6.7 per cent to US$11.50, a thirty year low and 7.5 per cent of its May 2007 peak.  DB's gross derivative exposure is understood to exceed US$50 trillion and a liquidity run from more clients withdrawing their business may force DB to start unwinding some of these positions.
The biggest issue for the investment community is the systemic risk among the globally systemically important banks (GSIB), as illustrated below.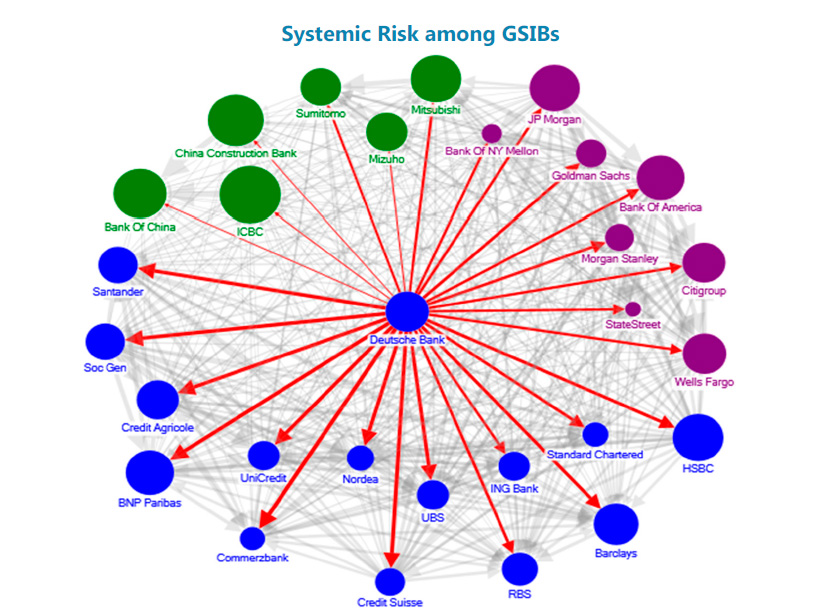 This comes at a time when the US Department of Justice has announced a US$14b fine for DB, which is about 89 per cent of its current market capitalisation of US$15.8b, and well over double its provisioning.  In turn, DB's market capitalisation is only 23 per cent of its shareholders' equity of US$69b (as at 30 June 2016).
The distress seems to have spilled over to the second largest bank in Germany, Commerzbank – which has a market capitalisation of US$8.1b. Commerzbank announced they will be cutting a net 7,300 jobs – or 15 per cent of their workforce – and ceasing dividend payments until further notice.