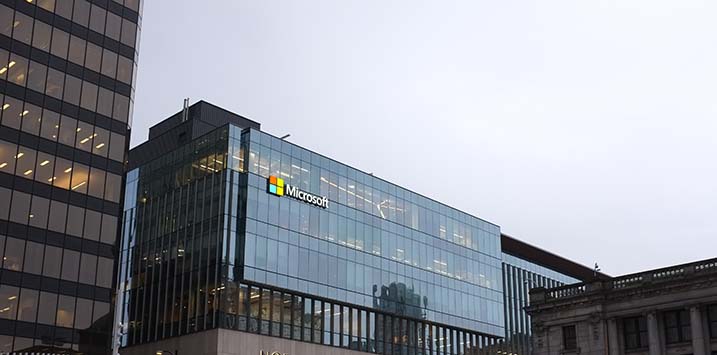 Will the FTC beat Microsoft and Buffett?
Warren Buffett, often described as the world's savviest investor began accumulating shares in Activision at around US$77 per share, through Berkshire Hathaway, in October and November of 2021.
Activision makes popular games such as Call of Duty, World of Warcraft, Diablo, and Overwatch. 
It was initially a relatively small position for Berkshire of $1.1 billion, or about 0.4 per cent, and in January 2022, Microsoft agreed to buy the video gamer in a US$69 billion takeover.  During the Justice Department's investigation of allegations of insider trading by others, Buffett insisted he knew nothing about the takeover and received "no bonanza."
Buffett's Berkshire continued accumulating Activision shares, and at Berkshire's annual general meeting earlier this year, Activision was a top ten position. 
Post-announcement-arbitrage – investing in target companies after their takeover is announced, at prices lower than the offer price – is an investment strategy I have engaged in myself beginning in 2001, when confidence about a takeover's success is high.
What's interesting about the Buffett-Activision-Microsoft triangle is that many retail investors reportedly followed Berkshire into the trade citing his close relationship with Bill Gates, the co-founder and former CEO of Microsoft.  Many are said to have relied on Buffett's vast investing experience and success as a reason it made sense to buy Activision on-market at prices between US$71 and US$82 while a bid by Microsoft at US$95 remained active.
That bid, however, has always been subject to FTC (Federal Trade Commission) approval.
Today the Federal Trade Commission sued Microsoft to block its acquisition of Activision.
The FTC is arguing if Microsoft completes its proposed acquisition of Activision, it could use the content to "privilege" its own Xbox gaming platform, as well as its Game Pass subscription service, and its cloud-based games platform.
Microsoft is said by the FTC to have previously purchased games publishers and made their games available exclusively on its platform. Holly Vedova, Director of the FTC's Bureau of Competition said today, "Microsoft has already shown that it can and will withhold content from its gaming rivals", adding, "Today we seek to stop Microsoft from gaining control over a leading independent game studio and using it to harm competition in multiple dynamic and fast-growing gaming markets."
In essence Microsoft is building vertical integration, which is common elsewhere and Microsoft will probably argue this in its defence. It's no different to a retailer buying a manufacturer and offering the target's products exclusively through its stores. The difference here might be the scale. Since its launch in 2003, the Activision game, Call of Duty, has generated almost US$30 billion of revenue, and counts 10 of the top 15 games for ten years to 2019 among its accolades.
Microsoft's market capitalisation is US$1.84 trillion, while Sony – traded in Japan – has a market cap of US$132 billion. The FTC argues Microsoft could deny Activision's games to Sony, and permanently damage the competitiveness of Sony's Playstation product. 
Importantly however Microsoft's strategy may be defended on the grounds of weakening the duopoly in Phone App Store gaming held by Apple and Google.  Apple and Google are reported to charge app developers up to 30 per cent of every app sold as an access fee to their platforms. 
Indeed, earlier this week, amid rumours the FTC would block the deal, Microsoft President Brad Smith argued in the Wall Street Journal Apple and Google's stranglehold on App Stores afford them brassbound domination of mobile gaming. Smith wrote, acquiring "Activision Blizzard would enable Microsoft to compete against these companies."
It's a fine tightrope for the FTC to walk. Creating a perfectly level playing field cannot occur with a single wave of a wand. The process is legal, long and linear. As each issue is fixed, a new problem emerges, or an incumbent or previously dormant issue becomes worse.  
Does the FTC successfully block the Microsoft-Activision deal to protect consumers or does it do more to protect consumers by giving Microsoft more power to compete with Apple and Google?  These are the questions constantly faced by the regulators of capitalism, which left unchecked would certainly advantage the landlords.
It will a fascinating one to watch, with tonight's price of Activision likely to reflect investors' estimates of the FTC's success and ultimately determine whether Berkshire's post-announcement-arbitrage is a winning trade.