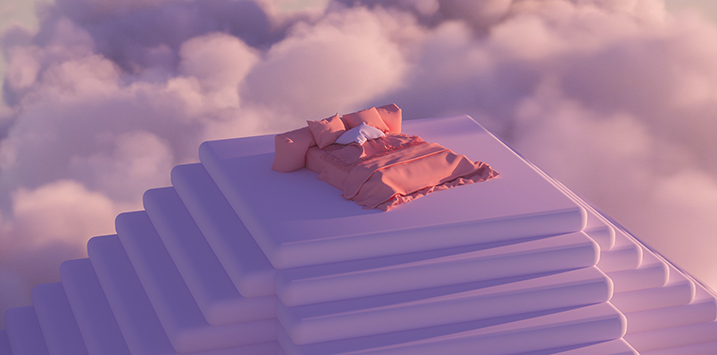 Will ResMed's share price continue to rise long-term?
ResMed (ASX:RMD) is an Aussie-grown international success story. Now based in San Diego, it's the world leader in the Sleep Disordered Breathing market, providing devices for treating sleep apnea, chronic obstructive pulmonary disease, and other respiratory conditions. RMD's share price has grown a whopping 3,800 per cent since listing in 1999, and we're confident there's more growth to come.
Sean, Alan and Daniel from Australian Eagle Asset Management have a long history of investing in ResMed. Their current positive view dates back to 2008 and is the result of the change in its growth trajectory following the rectification of a product recall and growth in home testing of Sleep Disordered Breathing (SDB) as well as new mask releases. Fast forward to today and ResMed has cemented itself as the world leader in the still-growing SDB treatment market, and in Connected Health Software as a Service (SaaS). 
In 2016, ResMed began acquiring digital health assets including Brightree for US$800 million, and out-of-hospital software platforms such as Propeller Health. These acquisitions are integrated to form ResMed's Connected Health SaaS (Software as a Service) division, which has been instrumental in building a healthcare ecosystem and in creating cross-selling opportunities for both the Connected Health division and the existing SDB products business.
Aside from the build-out of the health ecosystem, the last 2.5 years have been an interesting time for ResMed. The company was one of the ventilator suppliers contracted by the U.S. government for COVID-19 patients in hospitals during the height of the pandemic, thereby providing a temporary boost to revenue. As the COVID-19 ventilator tailwind started to subside in June 2021, one of ResMed's main competitors in SDB, Philips, issued an urgent product recall. This promoted ResMed as the most reliable CPAP flow generator provider in the world. 
The attributes built by management over the past decade, along with a consistently growing core SDB market that has links to the growing obesity rates in the western world, support above-average earnings growth for the medium term as well as a wide and growing competitive advantage. 
The Montgomery Funds own shares in ResMed. This article was prepared 21 November 2022 with the information we have today, and our view may change. It does not constitute formal advice or professional investment advice. If you wish to trade ResMed you should seek financial advice.