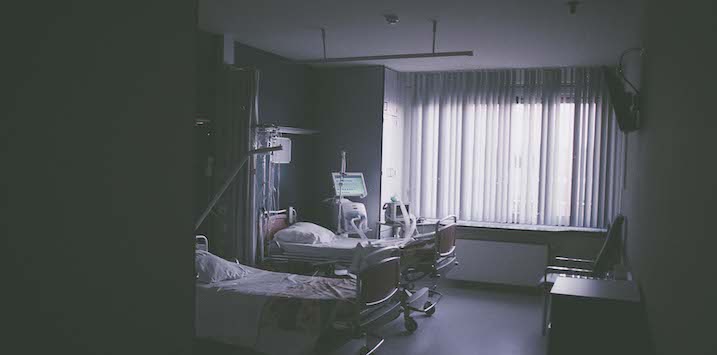 Will Australia come to rue a lack of hospital beds?
How will we fare if the Coronavirus really takes off in Australia? Possibly not so well if the extent of available hospital beds is the benchmark.
One of the factors that will be important in determining the fatality rate from COVID-19 is the extent to which healthcare systems are overwhelmed by cases. An inability to provide enough care to the critically ill seems to lead directly to a high fatality rate.
This may be contributing to the troubling experience in Italy, which is well behind South Korea and even below China in the availability of beds. It is sobering to think that the US is no better positioned than Italy.
One thing that does seem clear is that aggressive, early testing to identify cases is a critical part of any management strategy.  Hopefully Australia will not miss the opportunity to move decisively on this front.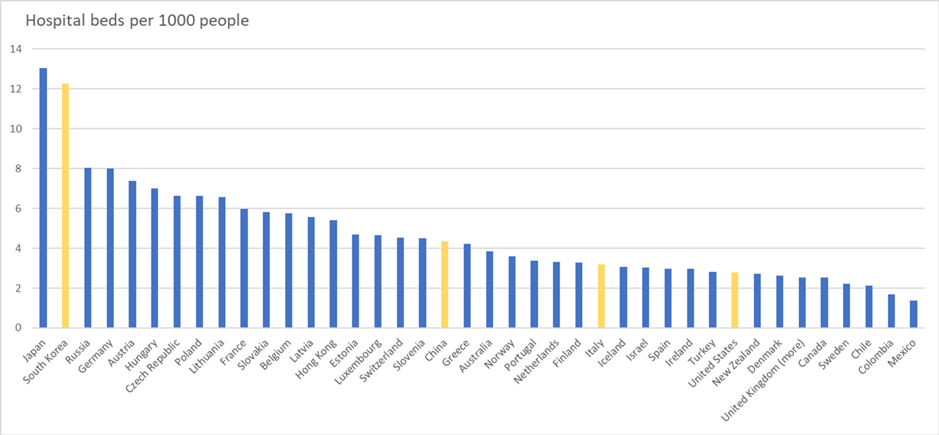 Source: Wikipedia 
You can read more of our insights on the Coronavirus below.
IS THE US ABOUT TO EXPERIENCE A NASTY SPIKE IN CORONAVIRUS CASES?
HOW INVESTORS COULD BENEFIT FROM THE CORONAVIRUS