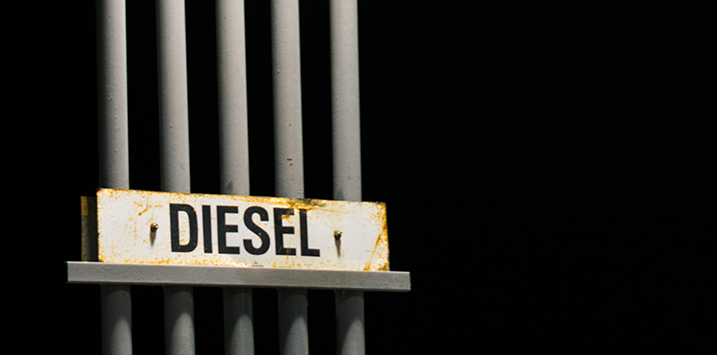 Why we should be worried about the AdBlue shortage
If you haven't already heard about the looming shortage of AdBlue, you soon will. You see, AdBlue, is needed to run the diesel engines of trucks and farm machinery and hospital generators. And, according to some industry players, Australia will run out in February 2022.  So this is a major problem, and could lead to a national transport crisis.
AdBlue is designed to help diesel engines meet strict emissions requirements (due to the carcinogenic characteristics of diesel emissions). Catalytic converters fitted to the exhaust systems of some diesel cars and most trucks (about 60 per cent) use AdBlue, injected into the exhaust gases and burnt at very high temperatures, to break down nitrogen oxides into nitrogen and water.
AdBlue is composed of de-ionised water (67.5 per cent) and urea (32.5 per cent). Urea is also used in fertiliser – more on that in a moment.
Urea, in turn, is made from ammonia, which itself is derived from natural gas.
So, natural gas > ammonia > urea > AdBlue
A confluence of problems
As ASX-listed DGL Group (ASX:DGL) producing some 60 per cent of the country's AdBlue, confirmed, there's a shortage of urea.  The global shortage is the first problem. And guess what? China again looms large.
China, supplies around 80 per cent of Australia's urea but the tyrannically-ruled nation has now banned export of the product because the cost of its fertiliser has surged and China would like to slow advancing prices.
Australia imports about 90 per cent of its urea-based fertilisers and fertiliser prices have tripled in a year.
The second problem is the high domestic cost of natural gas. Australian companies have contracted to sell gas overseas for many decades at about A$4/Gigajoule. Australia ends up paying more for the scraps of our own gas remaining (about A$8/GJ).
Meanwhile there are three local manufacturers of ammonia (Orica in Newcastle, Incitec Pivot (ASX:IPL) in Brisbane, Mt Isa & Moranbah, and CSPB/WES in Perth) and two of these (IPL in Brisbane and CSBP in Perth) manufacture urea.
Incitec Pivot is Australia's largest producer of urea, with capacity to manufacture about 290,000 tonnes a year, or one-800th of the total global production of 220 million tonnes.
IPL however has announced its intension to close its Gibson Island urea plant (producing 280k tonnes p.a.) from December 2022 due to the high cost of gas (currently ~A$8/Gigajoule compared to US$3/GJ paid by US players) which has made it uneconomic. Indeed the company's statement noted its facility had been unable to secure "an economically viable long-term gas supply."
IPL's decision would force the industry to import all of its urea requirements for the east coast. The Orica ammonia plant output at Kooragang Island is 100 per cent utilised by its ammonium nitrate plant. The Mt Isa facility supplies ammonia for the DAP plant, and Moranbah for manufacturing.
The shortage of course could see the closure of the Gibson Island plant deferred. Outside of this, the east coast might need to look at options to obtain supply from the Middle East, Louisiana or Texas in the U.S. This would be costly from a freight/shipping perspective.
Issue
According some industry players, Australia will run out of AdBlue in February 2022. Some suppliers are reported to only have stock until January. Of course the industry is aware of the problem so is scrambling to hoover up what supplies remain, bringing forward demand and the supply crisis.
The worst case scenario is supply stops.
In that case the government will have to temporarily suspend enforcement of its legislated emissions requirements until supply or Urea and AdBlue returns.
Engine computers will need to be adjusted or tweaked and a code written to prevent engine management fault warnings.
Disabling the part of the engine management logic that requires AdBlue would currently be illegal.
Solution
According to The Australian: "In a bid to head off the crisis, trucking operators met with senior advisers from Deputy Prime Minister Barnaby Joyce's office and Industry, Energy and Emissions Reduction Minister Angus Taylor on Wednesday."
Applying an evidence-based approach, the government requested hard numbers about how much Adblue is actually left in Australia. Perhaps Angus Taylor needs to speak with DGL.
Of course the longer term, market-based, solution is the price rises and it becomes economically viable to produce it here. The same result occurs when the price of the inputs (gas) falls.
Over to you, Minister Taylor. Stay tuned.