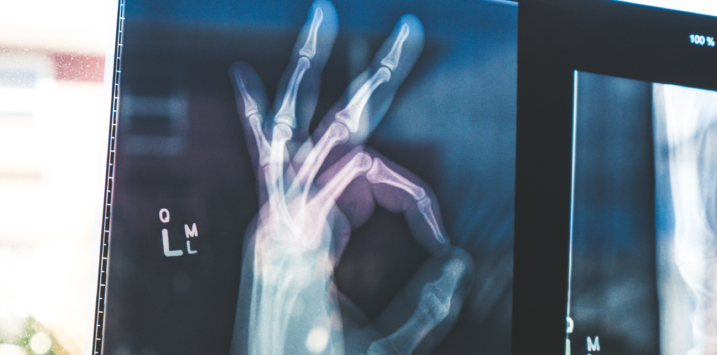 Why we own Pro Medicus
Sean, Alan, Dan and the Australian Eagle team, now running The Montgomery Fund, and The Montgomery [Private] Fund alongside me as co-PM, have held quality healthcare companies for many years due to faster-than-GDP growth and their resilience through most economic environments. Today, I unveil the high-level thesis for the inclusion of Pro Medicus (ASX:PME), a company whose share price causes deep-value investors to spit their cornflakes back into the bowl.
Figure 1. Pro Medicus share price 2001-2022

The Australian Eagle team is always on the lookout for the next 'Cochlear'. Recently, Pro Medicus attracted our attention as a world leader in software and digital infrastructure for on-site and remote access medical imaging databases. Over several years, the company has grown revenues at greater-than-20 per cent per annum, penetrating markets by disrupting existing products with their highly efficient and scalable product. 
The consistent and strong revenue growth, and disruptive nature of the company, have been known for some time, but it was the improved operating leverage reported in the latest results which really stood out.
Revenue rose 38 per cent to $98 million and surprisingly required no increase in cost of goods sold (COGS), meaning each dollar of additional revenue fell directly to the gross profit line.
Operating leverage continued to be evident through the entire company. Despite the reopening of marketing and conference activity after the pandemic, staff and marketing expenses increased by only $6 million, thereby driving significant net profit margin expansion.
From our perspective, the company's operating leverage and minimal marketing expense (three per cent of FY22 revenue) demonstrate the importance, and influence, of word-of-mouth marketing from satisfied customers.
A disrupter, Pro Medicus' journey is still in its infancy, with only five per cent of the U.S. market penetrated. The company is also expanding internationally with minimal extra expense incurred thus far. With new contract wins and zero customer churn, Pro Medicus has built a strong foundation to develop a multi-year runway of strong revenue and earnings growth.
Initially, Pro Medicus is a small position in the portfolio. The investment process relies on identifying objective pieces of evidence, which are called 'triggers', that support a company's inclusion in the portfolio. 
If we are wrong, and the reason for inclusion is invalidated, we will remove the company from the portfolio. If we subsequently receive further pieces of evidence supporting our growth thesis, and there remains further upside in the valuation, we will increase the stock's position in the portfolio.
We note Pro-Medicus is also held by our Montgomery stablemate – the global quality growth portfolio managers at Polen Capital. Polen is a global manager with more than US$60 billion in total assets under management. With a global universe of high-quality growth companies to choose from, it is meaningful they have selected Australia's Pro Medicus for portfolio inclusion. I am pleased our assessment of quality arrives at the same conclusion.
The Montgomery Funds and the Polen Capital Global Small and Mid Cap Fund own shares in Pro Medicus. This article was prepared 20 October 2022 with the information we have today, and our view may change. It does not constitute formal advice or professional investment advice. If you wish to trade Pro Medicus you should seek financial advice.