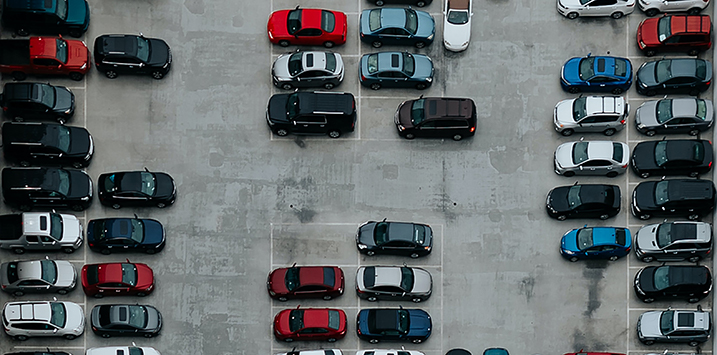 Why we invest in both petrol stations and the EV revolution
Despite the world speeding along on the road to electrification, we think the humble petrol station will still be needed for some years to come, particularly here in Australia. Which is why the Montgomery Small Companies Fund has invested in both Waypoint REIT (ASX:WPR), and mining companies producing the lithium that goes into electric vehicles batteries.
Throughout the year, we have written, vlogged and webinar'd the once-in-a-generation shift from the internal combustion engines to electric power trains.
And we're delighted you've been paying attention. Indeed, some investors have gone further, noting our enthusiasm for electric vehicles (EVs) and lithium demand, and querying our investment in WPR by the Montgomery Small Companies Fund. So, here's our thinking.
Waypoint REIT
There are 20 million registered vehicles on Australia's roads (including motorbikes presumably). Each year about one million new vehicles are sold with about 300,000 of those added to the total fleet and the remaining 700,000 replacing existing vehicles.
According to the Australian Electric Vehicle Council, 6718 EVs were sold in 2019. In 2020 that number rose to 6900 and while sales surged in the first half of 2021, only 7248 electric vehicles were sold in addition to 1440 plug-in hybrids (PHEV).
Even if every new car sold was an EV or PHEV, and the total Australian fleet continued to grow at the current rate of 1.5 per cent (with the current 3.5 per cent of the fleet replaced each year), it would take 23 years before the entire Australian fleet is fully electric.
Today, only 1.4 per cent of annual sales are EVs (albeit sales are accelerating). At this rate, it will take more than three decades, and perhaps four, for Australia's internal combustion engine fleet to be entirely replaced by EVs.
So the petrol stations owned by WPR will have a purpose for some time yet. Furthermore, we don't think the portfolio value reduces to zero in an EV only world. Many petrol stations are strategically located along major transport routes and could provide EV charging services while drivers rest and grab a bite to eat. Alternatively, some metro sites might eventually be redeveloped for alternative uses for a tidy profit.
The trajectory for lithium
Elsewhere in the world, however, the take-up rate of EVs is much faster, and consequently demand for upstream inputs is roaring. EV sales in the US and China are surging despite the semiconductor memory chip shortage. In Europe sales are also strong.
In China, EV sales are running at 366,000 per month (up more than seven per cent in September over August) with Tesla and Berkshire-owned BYD dominating. In Germany, by way of example, plug-in vehicle sales are 30 per cent of total vehicle sales.
That demand is having a serious impact on the price of lithium. In US$/t, lithium hydroxide (LiOH) has jumped more than 50 per cent year-to-date and lithium carbonate equivalent (LCE) has doubled. In China, 99 per cent LCE priced in RMB/t has jumped 250 per cent and LiOH 275 per cent. Spodumene (US$/t ) is up almost 250 per cent year to date.
Spodumene has rallied from US$4,000/t in January this year to over US$18,000, while Asia LCE has risen from US$8,000/t to US$19,000/t.
Unsurprisingly, and as we warned might occur, Mineral Resources' (ASX:MIN) share price is up over 80 per cent this year, Orocobre (ASX:ORE) has risen over 25 per cent and Plibara Minerals (ASX:PLS) is up about 20 per cent.
Annual global EV sales, including passenger, bus and commercial vehicles, are forecast to grow 13-fold by 2030 from 3.1 million vehicle sales in 2020 to 40 million in 2030. All these vehicles need batteries.
Measured in gigawatt hours (GWh), and including energy storage and EV batteries, demand is forecast to grow twelve-fold in nine years from 195 GWh in 2019 to 2,583 GWh in 2030.  Nine years isn't long in terms of investment horizon.
Of course, there are various EV batteries, including those using a variety of nickel-cobalt-manganese combinations in their cathodes, but all require lithium. Even if all 'probable' lithium mines were ramped up, total lithium supply will be in shortage by 2025. If ever there was a clear reason for a commodity price to rise significantly, this is it, and Australian based producers may just be in the box seat.
The Montgomery Small Companies Fund owns shares in Mineral Resources, Orocobre, Pilbara Minerals, and Waypoint REIT. This article was prepared 30 November 2021 with the information we have today, and our view may change. It does not constitute formal advice or professional investment advice. If you wish to trade these companies you should seek financial advice.