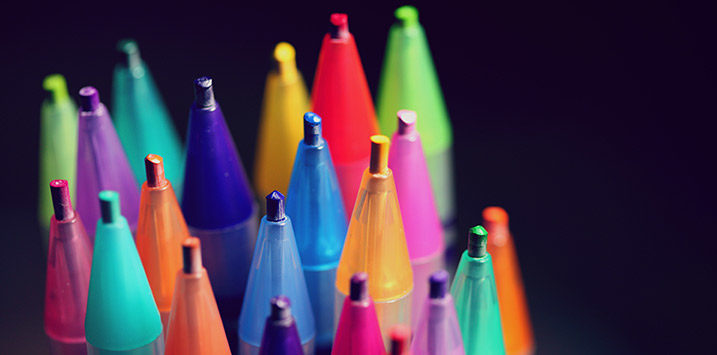 Why we hold a material position in Seven Group
Seven Group Holdings (ASX:SVW) is a diversified company with businesses and investments in industrial services, media and energy. We particularly like the company's exposure to mining services and infrastructure investment – via WesTrac, Coates Hire and Boral – and its high quality management. Together, these factors should continue to drive earnings and share price performance over the long term.
If you have followed the Montgomery Small Companies Fund for some time you would be aware we have had a material holding in Seven Group Holdings for a number of years. Dominic Rose, co portfolio manager of the Montgomery Small Companies Fund first spoke of our position and conviction in Seven Group in February 2020.
Since that time we have seen a global pandemic come and go, Federal elections in 2022, and now inflationary pressure and unprecedented interest rate increases starting to impact households.
One of our original attractions to Seven Group was the management, as they have a strong track record of taking a prudent approach to their allocation of capital. They are in a sense a listed family office which provides an opportunity for investors to be aligned with management given they are also the major shareholders of the organisation.  
Given the release of Seven Group's results last week, I thought it was time to take another look under the hood at the company and assess the results.
At a headline level Seven Group reported an increase in revenue of 16 per cent for the period to $4.6 billion with EBIT growing by 17 per cent to $595 million and net profit after tax (NPAT) increasing by 17 per cent to $341 million. We also saw a material increase in the operating cashflow of the group with is another characteristic we find attractive in a company.
WesTrac
As we consider the pieces of Seven Group, we look to the themes the company is exposed to with the major two themes mining services and infrastructure investment. We have considered Seven Group to be a quality player in the mining services arena via its ownership of the WesTrac business.
We like this exposure as it allows us to access the economic benefits of the mining industry through volume growth rather than through exposure to the volatility underlying commodity price within the resource sector itself. We have seen this theme flourish over the last 12 months, with WesTrac seeing an increase of Machine Sales of 33 per cent over the period to 30 December, they have also seen an increase of 13 per cent in Product Support services. These two headline trends resulted in an increase of sales by 20 per cent which converted to a 21 per cent increase in EBIT.
Given the continued demand for our commodities (even in a weakening global macro backdrop) we see a strong medium-term outlook for WesTrac. Aside from mining, the organisation is also materially exposed to many government infrastructure projects and contractors which will also help to underpin the company's growth over time.
Coates Hire
Moving to Coates Hire, again we find this business attractive due to its exposure to more commercial and infrastructure projects (it only has limited exposure to residential projects by comparison). We saw the underlying results of Coates improve driven by continued strength in demand for their Hire Services. Revenue was also up 16 per cent for the half to $575 million; what was more pleasing was the margin expansion that the company saw over the period. Gross margins grew by 183 basis points, bringing the headline margin to 25.9 per cent.
We look particularly favourable on the gross margin expansion of this business as it demonstrates better utilisation of equipment and also continued improvement in the operational processes of the company. Both of which ultimately lead to better underlying results and improved returns for shareholders.
The company continues to invest in itself by expanding its fleet with an additional $50 million being invested in equipment, bringing this value to $1.83 billion. This investment is expected to continue with a further increase to $1.9 billion in the second half of 2023.
Boral
Outside to these two core businesses, Seven Group also has a 72.6 per cent holding in building materials company Boral. The position Seven Group took in Boral is a great example to their approach to investing. We see the management team as value investors who rather than grow for growth's sake, will take meaningful positions in companies where their expertise can bring operational improvement, resulting in better shareholder returns (as we have seen above Coates).
Alongside Coates, the position to Boral also expands Seven Group's exposure to the infrastructure growth pipeline along the East Coast of Australia which we know is not showing any signs of slowing in the foreseeable future.
Albeit off a low base we also saw material improvement in the financial results of Boral with revenue up 12 per cent and EBIT up some 23 per cent to $95 million. As the operational model continues to be implemented we expect to see Boral consolidate over the coming half providing the foundation for it to unlock the full future potential of this business.
Beach Energy
Seven Group also has a smaller investment in Beach Energy which saw a weaker than expected NPAT result (down -10 per cent) over the period, due mainly to slightly slower production and some margin compression.
Given the global focus on long term energy production, coupled with the expertise of Seven Group in mining services we see Beach as a good strategic investment that complements Seven Groups long term growth strategy in Mining Services, Infrastructure and Energy.
Seven West Media
Finally, Seven Group also has a smaller holding in Seven West Media, which was flat over the half. This smaller investment of the group is not a core focus of management.
Summing up
We continue to hold a material position in Seven Group as we believe WesTrac to be the best run Mining Services company in Australia. With China re-opening and our trade relationship improving (all be it at a very slow pace), coupled with a more resilient global economy overall we continue to see a favourable environment for mining volumes which is the critical input to Westrac's success.
Couple this with Coates Hire and Boral, both of which are heavily exposed to the strong and continued infrastructure investment in Australia (and importantly only have smaller exposure to Residential construction) we see a solid foundation for the core outlook of the business that we expect will continue to drive earnings and with that share price performance going forward.      
The Montgomery Small Companies Fund own shares in Seven Group. This article was prepared 23 February 2023 with the information we have today, and our view may change. It does not constitute formal advice or professional investment advice. If you wish to trade Seven Group you should seek financial advice.