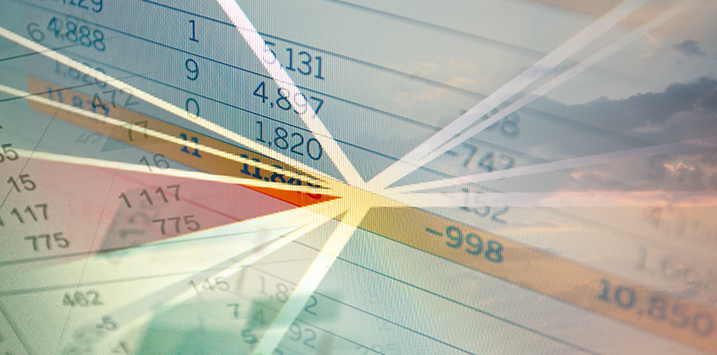 Why might a Montgomery "blend" make sense?
Many Montgomery clients own more than one Montgomery fund; and we are often asked how to think about blending different strategies and the benefits that may result from such an approach.
By way of example, imagine you invested your capital into three Montgomery offerings on July 1, 2015, in the following way:
40% in The Montgomery Fund – which owns high-quality Australian and NZ businesses and holds cash;
30% in the Montgomery Global Fund – which owns high-quality global businesses and holds cash; and
30% in Montaka – which owns high-quality global businesses and sells short deteriorating businesses which are overvalued.
The return profile of such a Montgomery blend, after expenses, is illustrated below and compared to a hypothetical benchmark consisting of 40% of the Australian market and 60% of the global market. Not only would such a blend have added significant value over and above what was on offer by the market, other characteristics of this blend make it likely highly-valuable to many investors.
Montgomery Blend Return Profile (Index: 1.00 = July 1, 2015)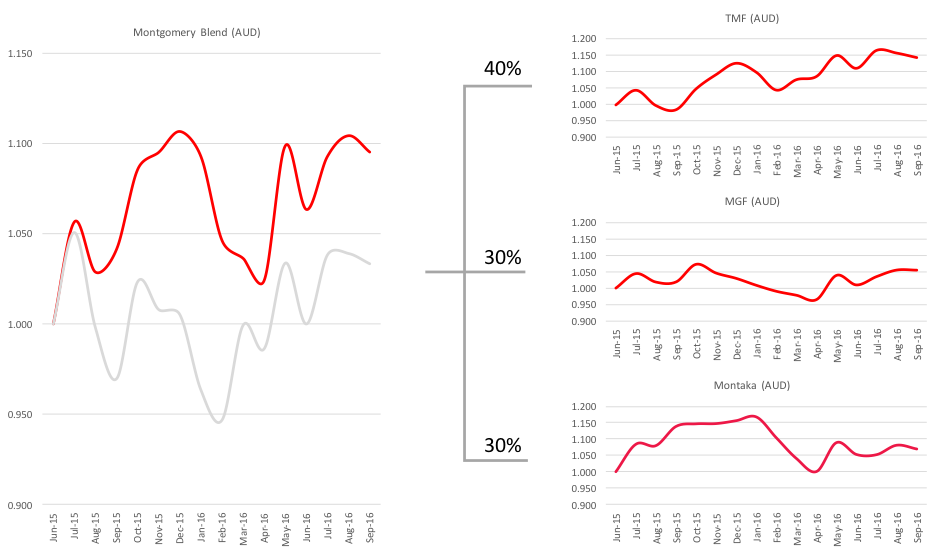 Note: Grey line reflects 60/40 mix of MSCI TR Index (AUD) and ASX300 Accumulation Index (AUD)
Source: MIM/MGIM
With the simple blend described above, the underlying investor benefits from the following attributes:
Attractive outperformance – significant outperformance over and above market indices;
Downside protection – capital preservation against market downturns stemming from the Montaka short portfolio and cash held;
Currency diversification – significant diversification away from the AUD and into major global currencies including the USD, EUR, GBP and RMB;
Equity diversification – significant diversification into business earnings streams that are generated across industries and across global geographies;
Manager diversification – diversification between two managers: Tim Kelley, portfolio of The Montgomery Fund; and your author in the case of Montaka and the Montgomery Global Fund; and
Low correlation – the resulting return profile of the above Montgomery blend has a low correlation with market indices: 23% relative to the Australian market index; and 44% relative to the global market index. This results in the blend being likely highly-complimentary to existing strategies in client portfolios.
Thinking about how strategies blend with each other is a key element of the portfolio construction challenge that all investors face. The example above illustrates how just a simple blend between three Montgomery offerings generates six interesting qualities that all investors would typically find valuable.
If you would like to discuss investing with Montgomery with our team, please click here to have us call you.