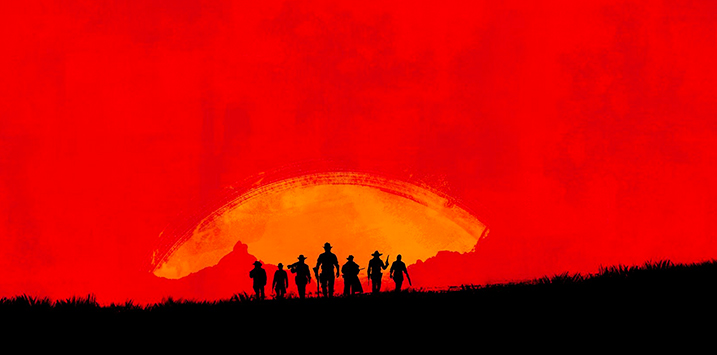 It's time to take a look at Take-Two
It pays to look beyond the ASX. A case in point is Take-Two Interactive Software (Nasdaq: TTWO), a maker of high quality video game content. You don't have to be a video gamer to appreciate the upside potential of this business.
TTWO is best known for creating the Grand Theft Auto series – one of the most respected and widely-played gaming franchises ever created. For context, GTA V generated $800m in sales on its first launch day and GTA V holds the Guinness World Record for the fastest entertainment property to gross $1bn.
What is remarkable is the power of TTWO's top franchises such as Grand Theft Auto and Red Dead Redemption to reignite the interests of "latent gamers". Latent gamers refer to gamers that may have had a history of playing video games as children and teenagers, but have since aged and grown out of playing games on a regular basis. High quality, enduring franchises such as Grand Theft Auto have the power to create such a buzz that these latent gamers reemerge and purchase the game. Only sufficiently high-quality content can achieve this.
Your author falls into this latent gamer category, sometimes to the laughter of his non-gamer global fund colleagues. The midnight launch of GTA V was a clear example of this latent gamer phenomenon. It wasn't teenagers lining up at midnight to purchase the latest GTA game; rather it was grown adults, many of whom were in their late 20s and 30s.
A blockbuster launch from TTWO could be on the horizon. Rockstar tweeted the above graphic, evoking cowboy imagery that was taken as a clear signal, after many months of speculation, that Rockstar had a Red Dead Redemption sequel in the works. The first Red Dead Redemption sold-in over 14 million copies and was critically acclaimed, with a 95/100 Metascore. There are similarly high expectations for Red Dead Redemption 2 ('RDR 2'), with the TTWO stock price jumping 5% after Rockstar tweeted that picture. Since then, Rockstar has released a trailer for RDR 2 and it looks nothing short of incredible.
As the Montaka and Montgomery Global funds have held TTWO since inception, we are constantly monitoring the company's gaming pipeline and its prospects for future growth. With RDR 2 now announced and slated for a Fall 2017 release, this will support the future growth in revenues and earnings. More importantly, we see RDR 2 as a platform for developing additional monetisable content (e.g., new character skins, exclusive weapons, or virtual currency which all have extraordinarily high incremental margins).
This structural shift from one-off game purchases towards an ongoing transactional relationship between gamers and content developers is already well underway. TTWO will benefit from this dynamic, particularly as it continues to release very high-quality video games that have a higher chance of successful monetisation via add-on content.
The Montaka and Montgomery Global funds own shares in Take-Two Interactive (Nasdaq: TTWO)