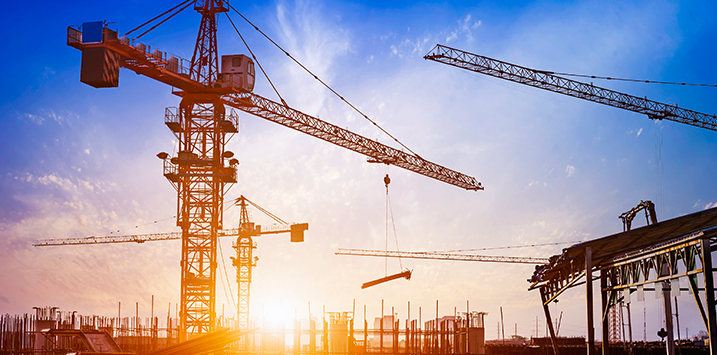 Soaring crane numbers tell the story of our apartment boom
Have you noticed how many cranes are piercing the skyline? Rider Levett Bucknall's Crane Index reports there are now 663 cranes across Australia's capital cities – mostly involved in home building.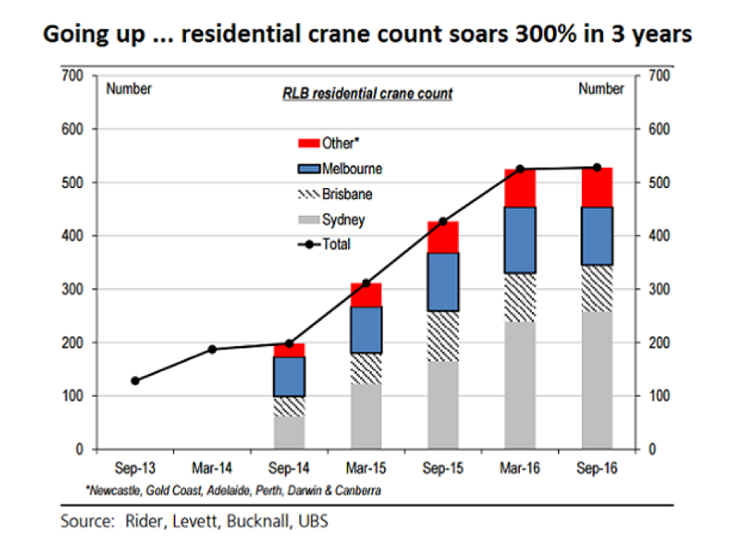 An ABC News story has revealed that there are more cranes employed in the construction of residential developments in Sydney, Melbourne and Brisbane than a large group of major North American cities including New York, Boston, Chicago, San Francisco, Los Angeles, Toronto and up to Calgary.
"Morgan Stanley recently estimated that the [apartment] oversupply in the sector would be around 100,000 units which could spark a sudden downturn which in turn put around 200,000 jobs at risk.
"Another investment bank, UBS, argues there is still a fair way to run in the boom, having raised its forecast for overall housing commencements to a record 228,000 in 2016 and a still strong 205,000 before easing back in 2018.
"Completions are expected to peak in 2018 at 216,000.
"But within this, completions of (free-standing) houses already peaked last year, while in contrast the multi's super-cycle is still only about half done, with the number of units completed in 2018 likely to end up well over double the pre-boom trend," UBS economist George Tharenou noted."
The full article can be read here.