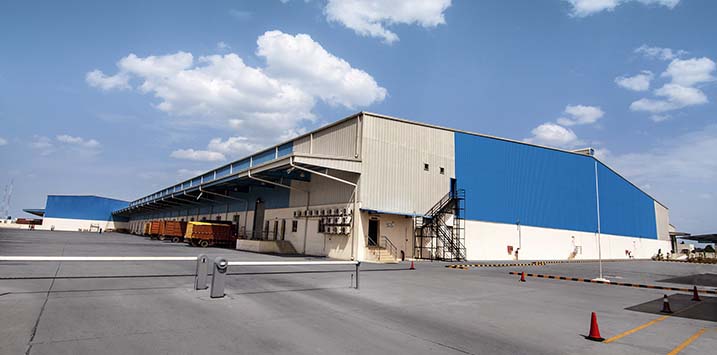 Why Goodman Group is a COVID winner
Goodman Group (ASX:GMG) is Australia's industrial property powerhouse which is helping to develop the infrastructure of the new economy globally – including warehouse space relied on by e-commerce and data centres. We see the company as a COVID winner, with the acceleration of structural trends Goodman has been positioning for many years playing out, with Goodman continuing to add value to their business during a period of unprecedented disruption.
The AGM update confirmed Goodman is tracking well as their pipeline continues to grow:
In 1Q21:
The company reaffirmed guidance for earnings per share (EPS) of 62.7 cents per share and dividend per share (DPS) of 30 cents per share
Property Management
Assets Under Management of A$51.7 billion is up from A$51.6 billion. The small increase is a reflection of adverse AUD currency movements despite positive development activity.
Assets Under Management under its Partnership model increased from A$48.0 billion at 30 June to A$48.4 billion at 30 September.
9 per cent LFL growth in income from managed assets.
Expectation for continued positive revaluation of logistic assets given the demand from capital markets.
Development
Work in progress (WIP) increased from A$6.5 billion at 30 June to A$7.3 billion at 30 September and is expected to continue to increase through FY21. This is a material step up and highlights the significant opportunity set available to Goodman globally.
Strong growth in demand from existing customers and new online operators.
GMG has added net 1 new development since 30 June, taking the total to 47. Given the increase in WIP, the average size of each project continues to increase.
The average yield on cost has increased from 6.5 per cent at 30 June to 6.7 per cent at 30 Sept which is positive for returns and development margins. It also means that GMG is not merely increasing the WIP pipeline but taking on lower yield projects.
83 per cent of WIP is projects for partnerships or for third parties. This is up from 79 per cent at 30 June, reducing the capital intensity of the development pipeline.
Completions totalled A$0.9 billion in 1Q21. This compares to A$2.4 billion in FY20, so tracking at a 50 per cent increase on a quarterly basis.
The step up in WIP despite the increase in completions is a very positive sign for future AUM growth in the Property Management division.
We believe the update bodes well for a potential earnings upgrade in February.
The Montgomery Funds own shares in Goodman Group. This article was prepared 06 November with the information we have today, and our view may change. It does not constitute formal advice or professional investment advice. If you wish to trade Goodman Group you should seek financial advice.
One company we think is a COVID-19 winner is Goodman Group, Australia's industrial property powerhouse. Joseph share key points from their Annual General Meeting.
Click To Tweet
This post was contributed by a representative of Montgomery Investment Management Pty Limited (AFSL No. 354564). The principal purpose of this post is to provide factual information and not provide financial product advice. Additionally, the information provided is not intended to provide any recommendation or opinion about any financial product. Any commentary and statements of opinion however may contain general advice only that is prepared without taking into account your personal objectives, financial circumstances or needs. Because of this, before acting on any of the information provided, you should always consider its appropriateness in light of your personal objectives, financial circumstances and needs and should consider seeking independent advice from a financial advisor if necessary before making any decisions. This post specifically excludes personal advice.
INVEST WITH MONTGOMERY