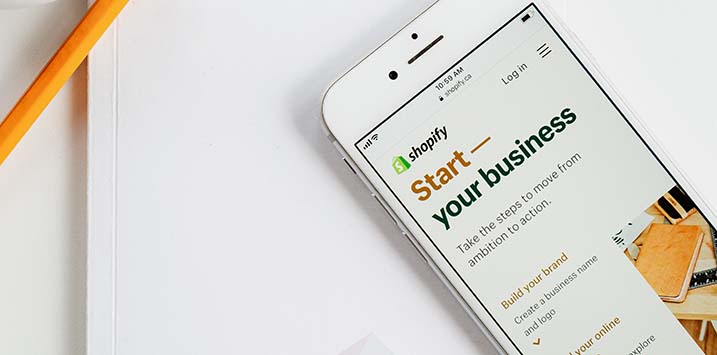 Shopify powers record new business creations
Emerging from the pandemic are a record number of new businesses forming in a digital-first world. The pandemic has forced hundreds of thousands of small businesses to close. Many more have had to restructure into leaner operations with an online presence. This included sizeable layoffs, which continue today. Shopify supports these businesses looking to quickly shift into an e-commerce or omnichannel model, and likewise helps today's startup businesses get off the ground.
Today, the US is 10.7 million jobs short of pre-pandemic level with a 7.9 per cent unemployment rate. Another 751,000 Americans filed for unemployment last week, the lowest weekly number of the pandemic period but still greater than every week of the Financial Crisis.
Despite the devastating environment, excess liquidity has flooded the economy such that many Americans have opted to start their own business rather than re-enter an unattractive jobs market. There were a record 1.5 million new business applications in the third quarter of 2020, double the last fifteen years' average.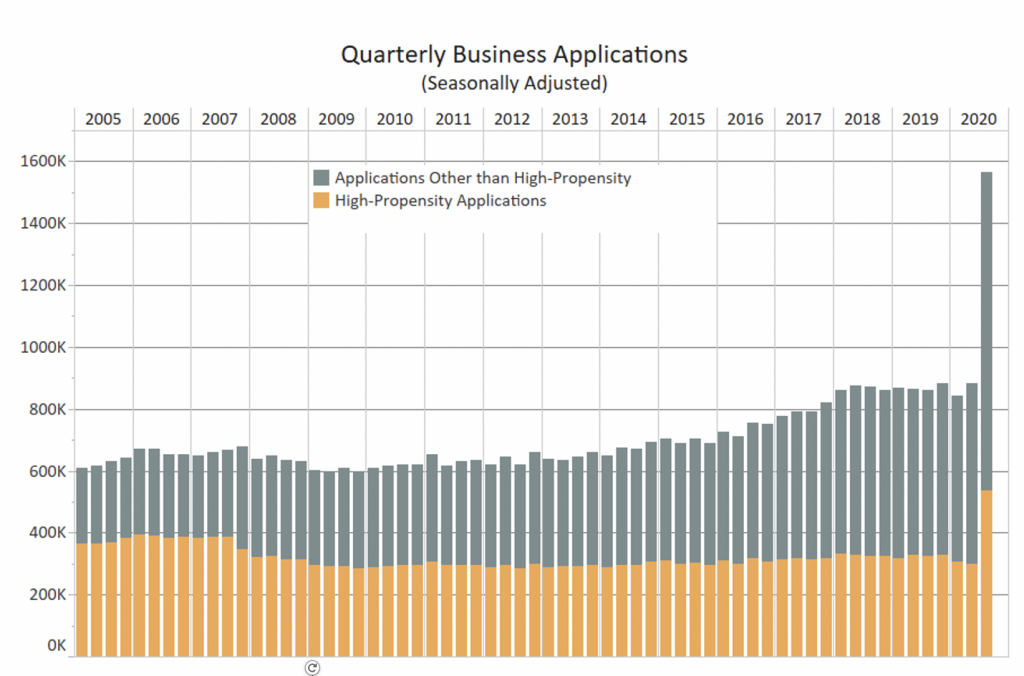 Source: US Census Bureau, Business Formation Statistics
Shopify powers businesses' retail operations, building from the digital control centre of an e-commerce store. The company is in its hyper growth phase as it works to provide a vertically integrated platform offering everything today's business owner requires – online storefronts, payments, POS networks, shipping, fulfilment centres and even capital loans. As businesses have been forced to rapidly switch from physical retail to online and omnichannel, many have turned to Shopify.
Shopify stock has been one of the greatest pandemic beneficiaries, up over 150 per cent year-to-date and almost 7x in two years, and are likely to record their first annual net profit in 2020. CEO Tobi Lütke commented that digital transformation has been accelerated ten years, such that businesses have suddenly needed to invest to bring their digital offerings up to where they expected to be a decade from today.
Shopify has been perfectly positioned to receive this demand pull-forward and expects it to continue. They had a record number of new paid merchants on their platform in Q3, the same period as the record new business creations above. Likewise, Gross Merchandise Volume on the Shopify platform grew 109 per cent year-over-year. They have added merchants of all sizes, including major enterprises such as Unilever, DIOR, Sony and Chipotle.
99.9 per cent of American businesses are small businesses. About 20 per cent of new businesses do not survive their first year in regular years. Aided by the flood of liquidity, Shopify has given hundreds of thousands of businesses the tools to grow and help the US economy thrive as they emerge from the pain of 2020. I am optimistic that US entrepreneurship is alive and well beneath the guise of an embattled nation.