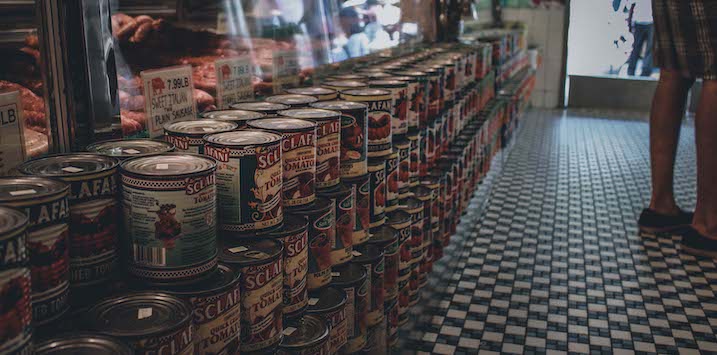 Why CPG businesses are bid up in a period of falling interest rates
The current coronavirus crisis has seen central banks all around the world flooding their respective markets with liquidity for companies in distress. Whilst this has the immediate effect of keeping capital markets afloat and therefore ensuring firms have access to capital at reasonable costs, it has driven down long-term interest rates.
In particular, the fall in interest rates accelerated towards the tail end of 2018 when the Fed had to intervene in the repo markets, and again during this coronavirus period, as shown below. During these periods of falling interest rates as well as market downturns, we often see Consumer Packaged Goods (CPG) businesses outperforming. Why is that the case?
When investors evaluate any set of cash flows, irrespective of the asset class, an appropriate discount rate must be selected. A weighted average cost of capital (WACC) is often used – a weighted mixture of a firm's after-tax cost of borrowing and cost of equity, usually calculated based on the Capital Asset Pricing Model. Whilst this framework of deriving a discount rate is fine in academia, it is incongruent with the fundamental reason investors flex their discount rates. That is, discount rates are a function of the riskiness of the cash flows and the required return an investor would expect to earn on their investment. This required return, however, is not a static number but rather depends on an investor's opportunity cost of capital and why exactly they are investing. Therefore, the same set of cash flows can be worth more to different investors based on their internal hurdle rate.
Whilst this concept is easy to understand and apply in theory, it is often difficult to observe in practise, however we at Montaka are of the belief that much of the stock price appreciation we see today in many businesses are a function of discount rate contraction as opposed to earnings appreciation. A sector that has benefitted from this structural shift are Consumer Packaged Goods businesses like Campbell's Soup or Kraft Heinz. Their business models and customer value propositions are simple, they sell branded essential goods to everyday people, like you and I. At the risk of oversimplifying, their top-line revenues can almost be thought of as a proxy for the volume of food that is consumed globally multiplied by the price at which it is sold for. Naturally, the volume remains almost constant year-on-year, but these firms are great at increasing their prices incrementally, which is how they managed to deliver low-single-digit revenue growth and consistent dividends. Their revenues, profits, and dividends seem extremely safe and predictable. Hence, we have seen a rotation from investors, out of bonds, and into these businesses which are effectively – bond proxies because of their attractive dividend yields. This investment rationale has become even more prevalent now, during the Coronavirus, as bond yields have fallen but conservative investors continue to chase yield.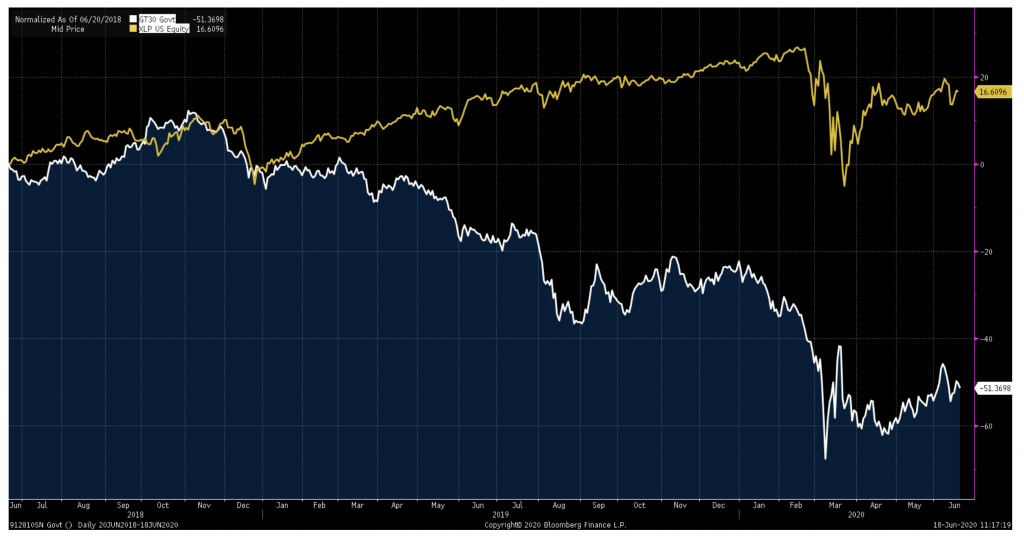 Source: Bloomberg
The diagram above of the factored 3-year performance of the US 30yr Govt Bond compared to the Consumer Staples Select Sector ETF, clearly demonstrates the rotation out of bonds and into yield stocks which began late 2018.
The Montaka Global Funds are short Kraft Heinz.  This article was prepared 18 June with the information we have today, and our view may change. It does not constitute formal advice or professional investment advice. If you wish to trade Kraft Heinz you should seek financial advice.