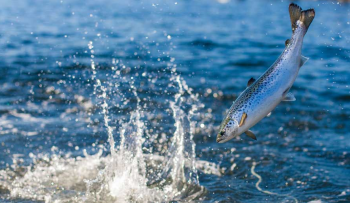 What we do and don't like about Tassal
Atlantic Salmon producer, Tassal Group (ASX: TGR) has caught our eye recently. Although the business does not have a great economic track record, it appears that performance has been steadily progressing, following a period of substantial capital investment and management focus, and the half year result just released shows a continuing improvement trend.
Based on these improving numbers, a case can be made that TGR currently represents reasonable value, but before we consider value we need to get comfortable with quality.
TGR's lacklustre track record likely reflects the fact that it is, to some extent, a commodity producer. While there is scope to build brand loyalty over time, a large fraction of consumers are likely to be persuaded to try alternatives if the price is right, so the barriers to competition are probably not high. This means that TGR's fortunes are largely at the mercy of supply and demand, and the relevant investment considerations include its cost of production, and the strength and growth of its end markets.
One of the drivers of improving performance for TGR has been improvements in its production process – the ability to grow salmon more quickly and to a larger size. Initiatives like a selective breeding program and investments in infrastructure appear to be paying dividends, with more recent generations of TGR's Salmon showing more robust growth than their predecessors.
That's all well and good, but there is a slight catch.
You see, the more recent generations of Salmon are yet to be harvested. Under accounting standards, TGR's profit for the current year includes an estimate of the increase in the value of its biological assets during the year. A good rate of growth during the year translates directly into higher reported net profit, even though those fish are still underwater, so to speak.
That makes sense from an accounting standpoint, but it does mean that there are some additional things to consider in interpreting the accounting numbers. Some particular questions that arise include:
Is there anything that could happen to the salmon between now and harvest that might prevent the accounting profit from being converted into cash; and
Are the assumptions used to value the salmon the right ones? For example, if a significantly increased volume of Salmon comes onto the market following harvest, can it be sold at the prices assumed in the accounts, or might there need to be some discounting?
There may be very good answers to these questions, but it is difficult for an outside investor to be completely comfortable with them, and for us, that is a reason not to invest. TGR may well go from strength to strength, but it's not an easy one to judge.
Call us lazy, but we prefer the easy investment decisions.
Tim Kelley is Montgomery's Head of Research and the Portfolio Manager of The Montgomery Fund. To learn more about our funds please click here.