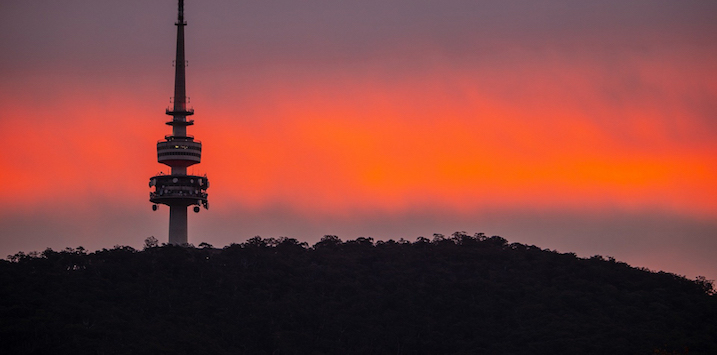 What did we learn from the Telstra Investor day?
On 27 November Telstra (ASX:TLS) held an investor day to update shareholders and other stakeholders on progress in respect of the T22 strategy.  What new information did we glean from the update?
As readers will know, Telstra is a significant holding in The Montgomery Fund and a company we follow with interest. As we have written previously, last year we came to the view that the market price of Telstra shares had fully factored in the abundance of bad news then facing the company and did not properly reflect some future upside that we believed to be there.
Our analysis of Telstra led us to think that the T22 strategy announced towards the middle of 2018 was a sensible response to the position Telstra then found itself in, and one that appropriately addressed both the challenges generated by its history as a monopoly network provider (read: inflated cost base) and the opportunities presented by the combination of technological change (5G in particular) with its market leadership position and scale advantages.
Important elements of our assessment have been that Telstra  has an opportunity to materially reduce its cost base to improve competitiveness, and an opportunity to leverage that competitiveness and its scale advantages into a strong position in 5G – a potentially appealing position as 5G drives growth in the mobile market. The investor day update gave us some insight into how it is tracking in pursuit of those objectives.
Pleasingly, the news from the update was generally good: Telstra remains on track with its efforts to simplify and streamline its business processes and product offerings, and as far as we can see the execution against cost reduction targets is progressing as it should. Strategy execution has been one of the risks we are mindful of, and it appears to be a risk that is declining.
Also pleasing were signs that Telstra management is increasingly confident in articulating the opportunity presented by 5G. Mobile telephony has been a challenging market in recent years, but it is becoming clear that there are reasons to be more optimistic about the years to come. First, in terms of pricing, history leads us to think that move to a new "G" is likely to beneficial due to:
Customers more willing to pay for a new level of service when it is new;
Those companies that lead the introduction of the new technology being able to differentiate themselves; and
Market pricing discipline improving following the capital expenditure stage.
Second, we anticipate that new use cases will emerge to drive growth in services, as technologies like automation and robotics become increasingly important and the number of "things" that need to be connected to the internet increases.
The investor day update also addressed some of the shorter-term forecasting considerations that tend to capture investor attention. Telstra noted that there had been some softness in net mobile adds in the first quarter, as well as continuing pressure on ARPU. However, it also reconfirmed full year earnings guidance and highlighted that "Transacting Minimum Monthly Commitment" (the commitment made by customers who contract or re-contract with Telstra during the period) was improving, providing a leading indicator of future ARPUs.
Finally, the investor day also provided an update on the proposed InfraCo, which we see as a sensible initiative to create optionality and improve transparency, but not one that drives our assessment of value.
Overall, we see the medium-term potential upside story for Telstra remaining intact and look forward to seeing what the business is able to achieve in the next 3-5 years.
The Montgomery Fund and Montgomery [Private]  Fund own shares in Telstra. This article was prepared 28 November with the information we have today, and our view may change. It does not constitute formal advice or professional investment advice. If you wish to trade Telstra you should seek financial advice.