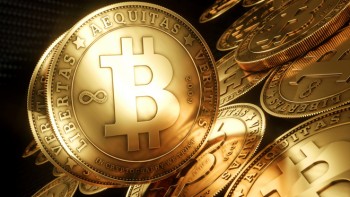 What can we learn from Bitcoin?
Bitcoin is one of the more interesting innovations we have seen in financial markets in recent years. The digital currency shot to prominence in late 2013 when the price rocketed to above US$1000, and a whole new industry of 'bitcoin mining' emerged in response to the elevated prices.
Websites that allow "investors" to trade currencies and commodities have also moved to capitalise on the excitement by offering their customers the ability to trade Bitcoins at the click of a mouse. More recently, the way to profit from Bitcoins has been to go short, with the price falling back to around $200 more recently.

While Bitcoin is an interesting innovation, it is hard to see how a case can be made for investing in them. As far as I can tell there is absolutely no sensible way to estimate their intrinsic value, and if you buy a financial instrument with no idea as to its value it seems to me you can only be gambling.
The only clear winners in all this are the brokers who extract commissions from customers who are tempted to try their hand.
Tim Kelley is Montgomery's Head of Research and the Portfolio Manager of The Montgomery Fund. To learn more about our funds please click here.