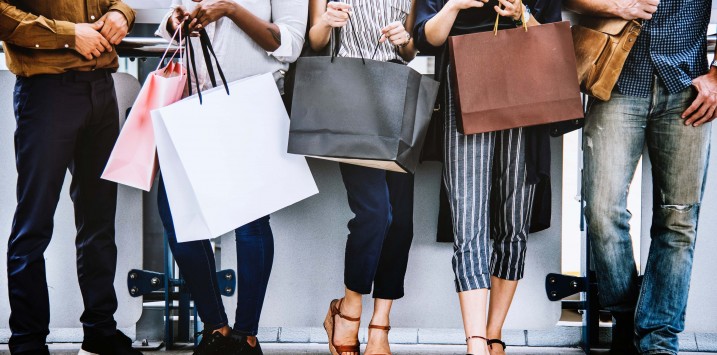 US retail: a continuation of profitless growth?
The 2018 Black Friday shopping weekend is all but over and initial reports from US retailers, Wall St analysts and third-party analytics providers suggest a robust start to the holiday season, underpinned by 26 per cent year-over-year increase in online sales[1].
While strong online sales continue to drive healthy comparable sales at retailers, investors need to consider whether the tail end of 2018 and 2019 will mark a continuation of the profitless growth that retailers experienced in the first half of 2018.
The first half of 2018 was characterised by accelerating top-line comparable growth and declining EBIT dollars/margins. Robust mid-single-digit comparable growth failed to generate operating leverage largely due to pressure from price investments, higher freight and transportation costs, hourly wage increases and the dilutive impact of lower-margin e-commerce growth, partially offset by good opex control.
Investors expected strong sales growth to continue and margins to inflect, sending retailer stocks up from Q1 reporting through September even as profits moved in the opposite direction.
Chart 1: Custom market cap weighted index of 11 large US brick-and-mortar retailers and department stores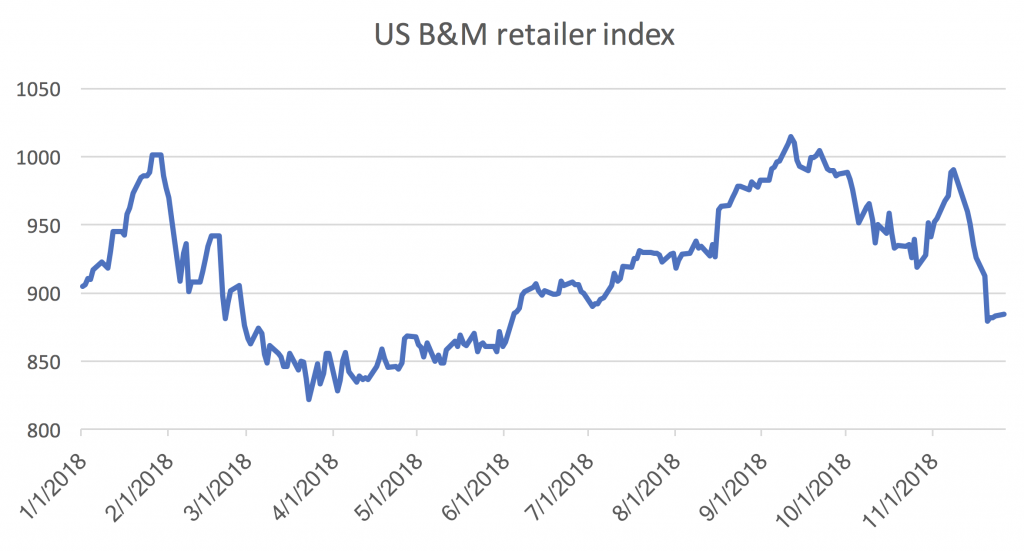 Source: Bloomberg 
However, 3Q18 results in November have largely dispelled any hope of a near-term margin inflection, as continued robust (but decelerating) comparable growth failed yet again to generate operating leverage.
Looking forward, we expect the structural factors that have negatively impacted retailer margins to persist. The strong start to Q4 is unlikely to offer margin reprieve due to the promotional nature of holiday shopping and strong growth in lower-margin e-commerce channels, which we expect will be a margin headwind for the foreseeable future.
Rising freight costs and minimum starting wages should continue to pressure margins in 2019, and firm commitments to price investments by all major US grocers will likely keep a lid on shelf price inflation. Retailers will start lapping tough comps in 2019 even as these cost headwinds persist, which could add additional pressure on margins.
Finally, US retailers have largely avoided tariffs in their 2018 results YTD, but the tariff impact will likely be far more pronounced in 2019 unless there is a quick resolution to the US-China trade dispute.
Considering President Trump announced this afternoon—just four days before his summit with Chinese President Xi Jingping— that he expects to move ahead with the planned increase in tariffs on $200 billion of Chinese imports (from 10 per cent to 25 per cent), a quick resolution to the trade war seems like a remote possibility.
[1]According to Adobe Systems, from Wednesday through Black Friday.