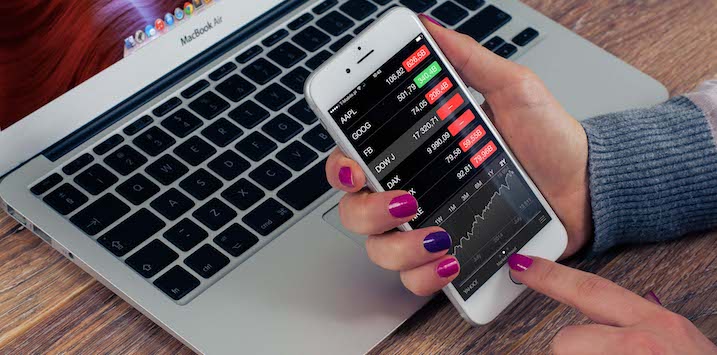 Why you need to price in market expectations
Have you ever wondered why it is that a company's share price tanks after a positive earnings report?  It's more common than you think, and it's all about long-term market expectations that go well beyond the current quarter of earnings.
Successful investing is not only about having a disciplined, value investing framework for stock selection. It also involves thinking about what the market has priced into a security, and whether it represents good value at that price.  This twin approach is used by the team at Montgomery Global.
There is perhaps no better example of how long-term market expectations can affect share prices than the most recent U.S. earnings season, which has now largely concluded, with 483 of the 500 companies within the S&P 500 having reported. Of the companies that have reported earnings, about 60 per cent beat consensus revenue expectations and around 80 per cent beat earnings (EPS) expectations (according to Bloomberg). However, the S&P 500 is actually down ~9 per cent since earnings season commenced. Clearly, the market was expecting more.
Looking at some of the largest stock price declines for companies from this earnings season reveals the importance of having a firm understanding of exactly what is priced into the share price. For instance, despite microchip manufacturer Advanced Micro Devices (AMD) beating expectations by 4.6 per cent, its stock crashed by 29.6 per cent after it reported the result. There are several more examples of this in the chart below.
Companies that Beat Consensus Estimates However Experienced Significant Share Price Declines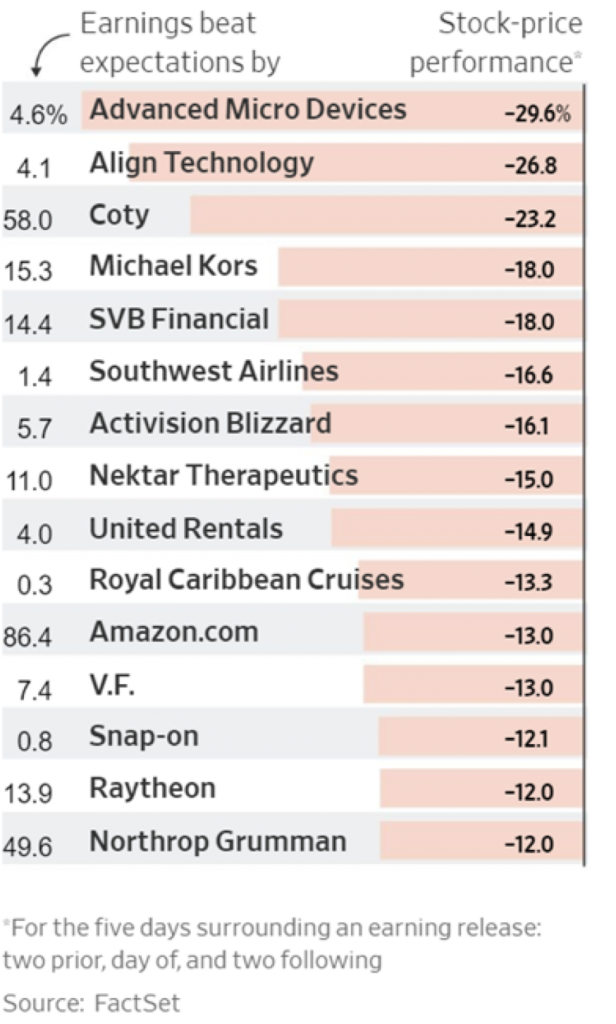 In addition to whether or not a company has "beaten" estimates it is important to focus on the quality of earnings and whether the beat is likely to be sustainable. Clearly many of the companies above were unable to convince the market that, despite reporting healthy "beats", they were likely driven by transient effects that will dissipate more quickly than the market had priced-in for the future.