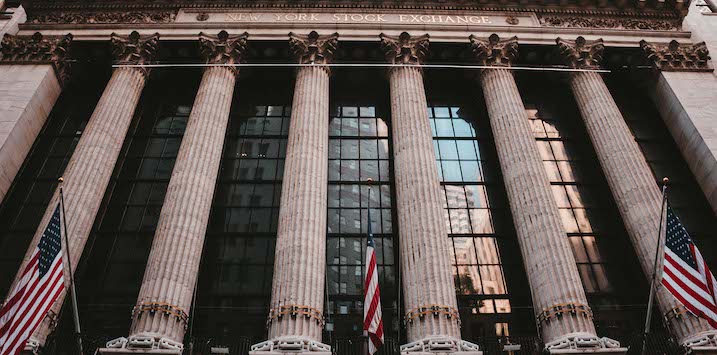 US equities will head higher in 2020, says Credit Suisse
Our friends at Credit Suisse have fished out the crystal ball to give us a snapshot of the likely year ahead for US equities. The good news is that next year should deliver more solid returns for investors.
Here are some of their more significant observations.
The target for the S&P 500 by 2020 year-end is 3,425 points, up 10 per cent from the current 3,110 points. The total shareholder yield, inclusive of dividends and buybacks, is expected to be a further 4 per cent.
After languishing at 0.7 per cent for calendar 2019, Earning per Share (EPS) growth is expected to recover to 4.4 per cent in calendar 2020. A large component of this is related to buy-backs. While PE multiples are above long-term averages, at 18X prospective earnings, they do not appear stretched. The average PE over the past 35 years is closer to 15X prospective earnings.
Over the past decade, the weighting of Technology has more than doubled from 15 per cent of the S&P 500 to well over 30 per cent as the revenue and margin growth from Technology has meaningfully surpassed the broad market. Pleasingly, the Capital Expenditure plus Research and Development as a percentage of Sales for Technology has jumped from 12 per cent to 18 per cent over the past decade. For the balance of the S&P 500, that figure has remained reasonably steady at around 7 per cent of Sales.  While Net Debt to Equity for the S&P 500 has risen from 50 per cent to 70 per cent over the past decade, falling interest rates mean the Interest Cover has remained reasonably steady at a healthy 6 times.
US GDP growth decelerated from 2.9 per cent in 2018 to 2.3 per cent in 2019 to an expected 1.8 per cent in 2020. Of the seven post-recession recoveries recorded since 1973, the current recovery is the longest on record, but in terms of "Cumulative US GDP Growth" it is the slowest. As detailed in Montaka Global Investments' recent whitepaper, the combination of demographics, technological forces, global debt to GDP and globalisation will likely see a regime of lower interest rates for longer.
The yield curve is "less of a risk" with Core CPI range bound around 2.0 per cent since 2012. The FED's preferred inflation measure, Core Personal Consumption Expenditure (PCE), has been trending at closer to 1.5 per cent growth over the past decade. While the unemployment rate at 3.6 per cent points to a tight labour market, the employment to population ratio at 61 per cent points to spare capacity. After being cut three times in the past six months, the consensus view is for the Fed Funds Rate to be cut further to 1.0 to 1.25 per cent over the next twelve months.
Montaka's recent whitepaper discusses five structural reasons driving low interest rates. Download the whitepaper here.