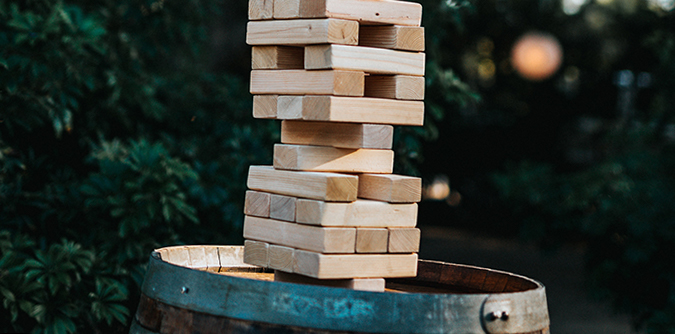 Uniti Group goes from hunter to hunted
Over the years, the team at Uniti Wireless (ASX:UWL) has proven incredibly adept at growing through acquisition – before becoming a take-over target – and handsomely rewarding investors along the way. They did it with M2 Group, and now they're doing it again with Uniti.  The recently announced $4.50 per share bid by Morrison & Co is a far cry from UWL's 25 cent listing price in February 2019.
I first wrote about Uniti Wireless when its share price was $0.25 and CEO Michael Simmons and one of Australia's great telecommunications entrepreneurs, Vaughan Bowen, took charge of the company.
I followed several of their acquisitions and fundraising rounds. And the company-making $610 million takeover of OptiComm Limited, post the duel with First State Superannuation, in late-2020, was possibly seen as their final significant transaction. 
The playbook seemed to read something like "drive home the synergistic benefits from all the acquisitions, position the business as a telecommunications infrastructure company, and then effectively put up the "for sale" sign.
Three years after I wrote the piece titled Are the M2 Telecommunications team getting the band back together? Uniti Group has just received a non-binding, preliminary, highly conditional bid at $4.50 per share from Morrison & Co., valuing the Company at $3.06 billion.
Morrison & Co is a New Zealand-based alternative asset manager, founded in 1988, with current funds under management exceeding A$20 billion. They have an excellent track-record and have been quite busy within the telecommunications sector with two recent transactions coming to mind. 
In September 2021, Morrison & Co, the Australian Future Fund, Commonwealth Superannuation Corporation and Sunsuper completed the purchase of 49 per cent of Telstra's telecommunications tower entity InfraCo for a price which valued the business at $5.9 billion. This comprised a portfolio of 8,000 physical towers, mast, large pole and antenna mount structures.
And in September 2020, Morrison & Co acquired the majority interest in Fore Freedom Holdings, a fibre-to-the-premises network business in the Netherlands. Clients include leading blue-chip businesses, and Fore Freedom operates an open-access model, enabling a wide range of internet service providers to operate via its networks.
What makes this situation particularly interesting is the other potential bidders for Uniti Group currently sitting on the side-line. These include the Macquarie (and Aware Super) backed Vocus Group, Canada's Brookfield, the London-based EQT, and the cashed-up KKR (Kohlberg Kravis Roberts) infrastructure fund.
Intuitively, Vocus Group is likely to gain the greatest synergistic benefits out of a theoretical acquisition of Uniti, and time will tell if they join the bidding process. 
You can read another of my previous blogs on Uniti Group here: Uniti Group ups the ante for Opticomm – and revises their bid to $5.85 per share
The Montgomery Small Companies Fund owns shares in Uniti Group. This article was prepared 16 March 2022 with the information we have today, and our view may change. It does not constitute formal advice or professional investment advice. If you wish to trade Uniti Group you should seek financial advice.