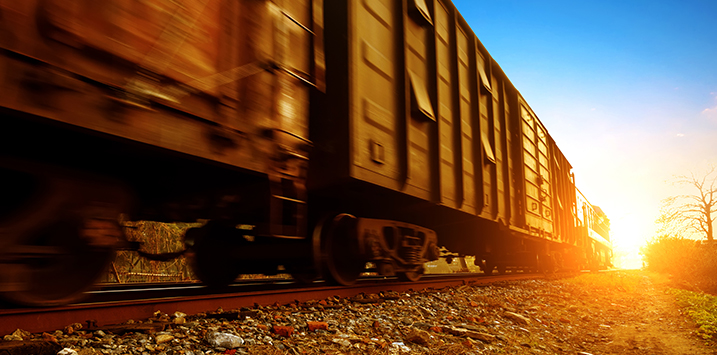 U.S. railcar makers continue to backtrack
The recent U.S. shale-oil boom was a boon for U.S. railcar manufacturers. But their fortunes have gone into reverse, due to a drop in oil prices, cuts to shale-oil production, and an ever-greater percentage of oil now travelling by pipeline.
The dramatic increase in oil volumes pumped from shale-oil regions, coupled with nascent oil pipeline infrastructure, led to an explosive increase in U.S. crude-by-rail volumes. This is shown in the chart below.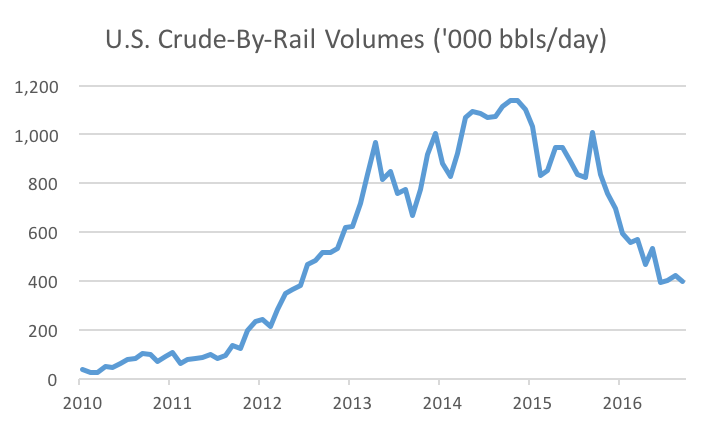 Source: U.S. Department of Energy
Between 2012 and mid-2015, the demand for tank cars to transport oil, as well covered hopper railcars that transport dry bulk loads such as frac sand, experienced abnormally strong demand. However, the previously rosy conditions for railcar manufacturers have taken a swift turn after oil prices collapsed in 2015.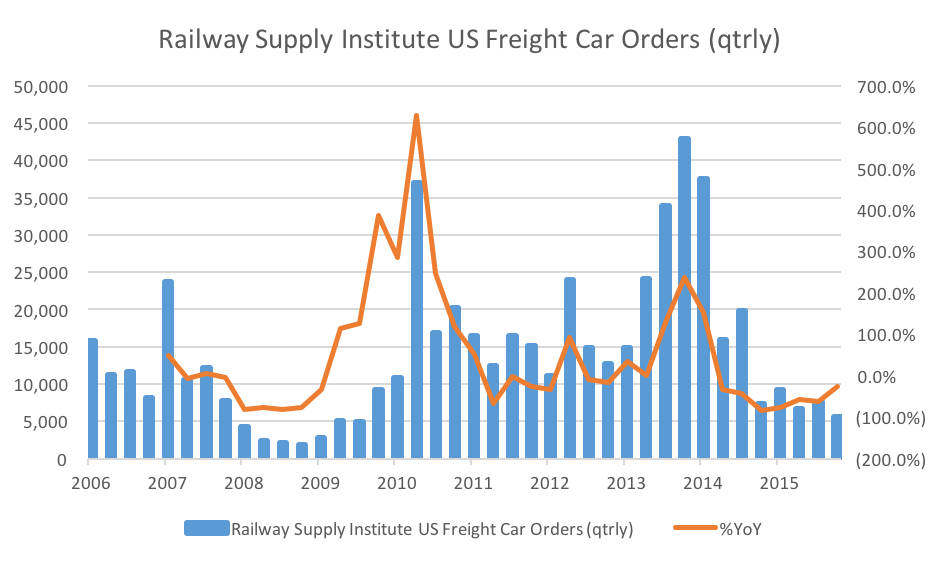 Source: Railway Supply Institute
The drop in oil prices has led to lower levels of U.S. shale-oil production, and a reduced demand for railcars to transport the oil. This is combined with a shift in oil volumes from rail transport to pipelines. For example, the North Dakota Pipeline Authority estimated that 75% of crude produced in North Dakota was travelling by rail and 17% by pipeline in April 2013. In August 2015, 47% of North Dakota crude moved by rail, and 45% by pipelines. It now appears that the previously robust demand for railcars, particularly tank railcars to transport oil, has caused a severe railcar glut in the U.S.
It is estimated that a fifth of North America's 1.6m-strong railcar fleet is idled. With such a steep oversupply of railcars, new railcar orders have fallen off a cliff. U.S. railcar orders for the September 2016 quarter declined by 25% year-over-year, despite having already fallen by 83% year-over-year in the September 2015 quarter. These are enormous declines, and there are simply too many railcars chasing after too little freight. So far we are yet to see any green shoots of a turnaround.