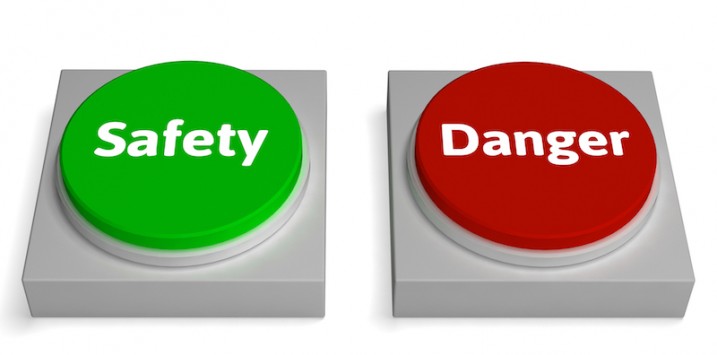 Torpedo alert: the high-risk stocks we are avoiding right now
One of the unpleasant realities of equity market investing is that, from time to time, a portfolio company will deliver disappointing news and suffer a rapid and dramatic decline in market value. These "torpedo stocks" are not only psychologically painful, but can also impact significantly on returns. It is sometimes said that the secret to outperformance is less about finding the big winners, and more about steering clear of the big losers.
Achieving this, of course, is much easier said than done. But it is something we devote a considerable amount of time and effort to. Analysing and learning from our own mistakes is one avenue for improvement, and like most investors we aim to do this to the full extent possible.  However, this approach has some drawbacks including – in particular – the need to experience the mistake before you learn from it. You could think of this as gaining experience the hard way.
There is another approach that we apply, and it is one that we think has real merit.  The idea is to systematically analyse all of the data in respect of every ASX300 company that has gone badly in (say) the past ten years. Not just our own.
For example, by gathering all the financial statement data that was available to investors in the lead-up to a share price disappointment, we can analyse whether particular financial ratios served as useful indicators of trouble ahead. In doing this, we can learn from mistakes made by others and draw robust conclusions from a large data set.
Our analysis has led us to identify an extensive list of danger signs that we think are worth paying heed to, including valuation measures, cashflow signals, and even signals relating to share price movements.  While these signs can never provide perfect protection, they do offer a potential early warning and a better chance of taking evasive action in time.
As well as identifying investments to steer clear of, this approach can inform a short portfolio, and the recently-launched Montgomery Alpha Plus Fund makes full use of these lessons in constructing its portfolios. While the Alpha Fund is still very young, this approach appears to have helped the Fund significantly in its early months.
The period since the launch of the Alpha Fund has been a difficult period for quality-oriented investors, and the Fund's long portfolio has lagged the broader market, similar to many higher-quality long portfolios during this period.  This has been largely offset, however, by companies in the Alpha Fund's short portfolio significantly underperforming the broader market, and thereby generating positive returns for the Fund.
As mentioned above, this approach can never provide complete protection against misadventure, and it will throw up a fair number of "false positives."  However, we believe it has genuine predictive power, and when we see a danger sign flashing for a stock we hold in our long portfolios, we will certainly be having a very close look at our investment thesis.
With that in mind, we thought we would set out a list of the riskier ASX stocks identified by the machine learning model in today's market.  No doubt some of these companies will perform well in the coming months, but we think each of them has an above-average chance of destroying value for their owners before the year is out.
None of them are held in our long-only funds, and several of them appear on the short side of the Alpha Plus Fund.
ASX Danger Stocks 
| | |
| --- | --- |
| (ASX:SYR) | SYRAH RESOURCES LTD |
| (ASX:ORE) | OROCOBRE LTD |
| (ASX:KAR) | KAROON GAS AUSTRALIA LTD |
| (ASX:MSB) | MESOBLAST LTD |
| (ASX:PLS) |  PILBARA MINERALS LTD |
| (ASX:WSA) |  WESTERN AREAS LTD |
| (ASX:IGO) |  INDEPENDENCE GROUP NL |
| (ASX:BAL) |  BELLAMY'S AUSTRALIA LTD |
| (ASX:STO) |  SANTOS LTD |
| (ASX:MYX) |  MAYNE PHARMA GROUP LTD |
| (ASX:AAC) |  AUSTRALIAN AGRICULTURAL CO |
| (ASX:BKL) |  BLACKMORES LTD |
| (ASX:ACX) |  ACONEX LTD |
| (ASX:SWM) |  SEVEN WEST MEDIA LTD |
| (ASX:BPT) | BEACH ENERGY LTD |