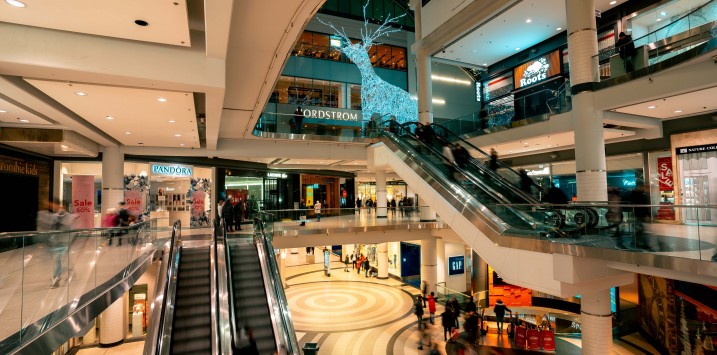 Three small cap retailers to watch
Small cap discretionary retailers have been among the biggest losers in this market rout.  But, sifting through the wreckage, we've found some great businesses that could bounce strongly if the worst-case scenario being priced in by the market turns out better than expected.
Many small cap discretionary retailers have seen their share prices more than halve over the month of March, materially underperforming the broader market (Small Ordinaries Index) which is down about one quarter over the same period.
Although we remain generally cautious on the near-term outlook for the sector, we have been selectively nibbling away at a few names when we see great value presented in the screens. Our preference has been for those retailers with robust balance sheets and strong online capabilities, critical factors in such challenging operating conditions.
Retail stocks we currently own
The discretionary retail stocks we currently own are Adairs (ASX:ADH), City Chic Collective (ASX:CCX) and Kogan (ASX:KGN). Adairs has a fast-growing online business (about 25 per cent of annualised sales post Moka), modest debt levels (interim dividend cancelled) and is trading on 3x last year's EBIT (FY19). Two-thirds of City Chic Collective's sales are generated from the online channel (US all online) while Kogan is an e-commerce pure play. We have kept our portfolio weights relatively small at this stage to reflect the risk-reward profile.
Taking a longer-term view, we believe these businesses will potentially emerge from the prevailing downturn in a stronger competitive position while current depressed valuations would suggest otherwise.
Supply chain challenges
Back in February, the key issue for domestic retailers related to supply chain concerns as factories in China remained closed following the new year break as the country attempted to combat the devastating COVID-19 outbreak. According to various retailer updates, these factories have progressively ramped back up towards full capacity and supply is reportedly flowing with little disruption.
However, the principal problem has now shifted to the demand side of the equation. Closing borders and restricting non-essential services and social movement has caused a dramatic reduction in foot traffic and discretionary consumption patterns, as well as possibly a severe downturn in economic activity, accompanied with a spike in unemployment levels.
Retailers are typically high fixed cost businesses with the two main cost levers being labour and rent. In response to the challenging operating conditions being experienced across the sector, we have seen numerous small cap discretionary retailers update the market over the past week. The sharp drop in demand has forced widespread store closures, headcount reductions and other cost-out initiatives, including negotiating rent relief with landlords and cancelling or deferring dividends to preserve cash.
Closing shop
Premier Investments (ASX:PMV) recently announced the temporary closure of all its retail stores across Australia, New Zealand, the UK and Ireland until 22 April 2020 which will see more than 9,000 employees stood down. The company also warned landlords it will not be paying rent for the duration of the shutdown. Similarly, Lovisa (ASX:LOV), Accent Group (ASX:AX1) and Adairs each made the hard decision to shut their physical store networks and stand down staff to save costs and manage liquidity. Although other retailers like Nick Scali (ASX:NCK) and Super Retail Group (ASX:SUL) continue to trade, questions remain for how much longer?
Clearly, shutdowns and recessions are bad for discretionary expenditure. We don't know how long Australia will remain closed for business or how bad the economy will be when we open back up. What we do know is that consumption is an important part of the economy and governments tend to focus stimulatory policies towards the retail sector to drive economic and employment growth.
In the meantime, we will continue to monitor how the small cap discretionary retailers are faring – with share prices already falling so far, opportunities may arrive if the extreme downside scenario currently being priced in by the market turns out to be not so bad after all.
The Montgomery Small Companies Fund own shares in Adairs, City Chic Collective and Kogan. This article was prepared 27 March with the information we have today, and our view may change. It does not constitute formal advice or professional investment advice. If you wish to trade these companies you should seek financial advice.