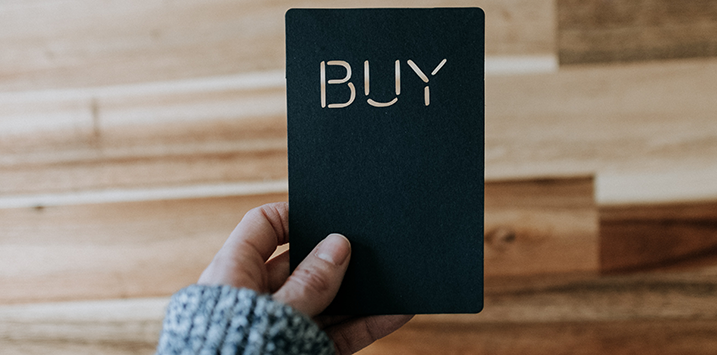 Three new buys from the Polen Capital Global Growth Fund
As many of our readers would know, Montgomery Investment Management has partnered with US-based Polen Capital to manage the investment function of its Global Growth Fund. The Fund has used recent market volatility to add three quality businesses to its portfolio.
Estee Lauder
After purchasing Estee Lauder at $219 per share in September 2020 and exiting at $305 per share earlier this year (at 45X earnings), the company's share price has done the round trip back to US$217 (market capitalisation of US$77 billion). Polen Capital has repurchased their holding, with the belief Estee Lauder is an even stronger business today than it was two years ago, given its very solid market share position with L'Oréal.
In a normal year, around one-quarter of Estee Lauder's revenue comes from the Asia/Pacific region, which is largely made up by China. But with significant shutdowns prompted by the COVID-19 closures there, the need for make-up and cosmetics has been stifled. Retailers' ability to get the product was also problematic. Revenue from the Asia/Pacific region declined by 19 per cent over the year to June 2022, and the company forecast total revenue growth of 3 per cent to 5 per cent for the year to June 2023.
Thermo Fisher
Thermo Fisher is a highly defensive world leader in serving science with a market capitalisation of US$200 billion and revenue of US$43 billion. This is split between customers working in pharmaceutical and biotech (50 per cent), hospitals and clinical diagnostic laboratories (26 per cent), research institutions and government agencies (14 per cent) and industrial and applied (12 per cent.) This Waltham, Massachusetts based company is expected to record at least mid-single digit organic revenue growth with expanding margins, leading to mid-teens underlying earnings per share growth over the next 3 to 5 years. 
ServiceNow
ServiceNow is a US$80 billion market capitalisation business based in Santa Clara, California. The Company's purpose is to make the world of work, work better for people. Getting a job done in an enterprise (what the Company refers to as "workflow") usually requires different people in various functions of an organization to work collaboratively.  Through constant innovation, ServiceNow has expanded their total addressable market (TAM) from US$10 billion in 2013 to $110 billion in 2018 to an estimated $175 billion in 2024.
These three purchases have been funded from trimming both the Visa and Mastercard positions to an 11 per cent aggregate portfolio holding, as well as the sale of Adidas, which continues to face challenges that seemed to begin before the onset of the COVID-19 pandemic. 
The Polen Capital Global Growth Fund own shares in Estee Lauder, Thermo Fisher and ServiceNow. This article was prepared 12 October 2022 with the information we have today, and our view may change. It does not constitute formal advice or professional investment advice. If you wish to trade these companies you should seek financial advice.