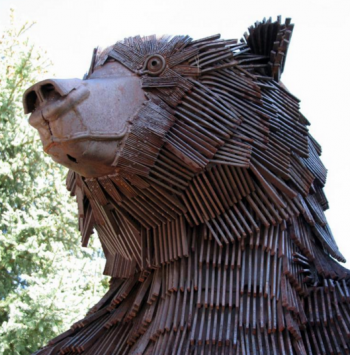 The steel bears are winning
According to the World Steel Association, global crude steel production declined 3 per cent from a peak of 1,670 million tonnes in 2014 to 1,623 million tonnes in 2015. Every single month in 2015 saw a year on year decline.
In the month of December 2015, world crude steel production for the 66 countries within the Association was 126.7 million tonnes, a 5.7 per cent decline compared with December 2014. Unless something changes, this negative momentum implies a 100 million tonne decline to around 1,520 million tonnes in 2016.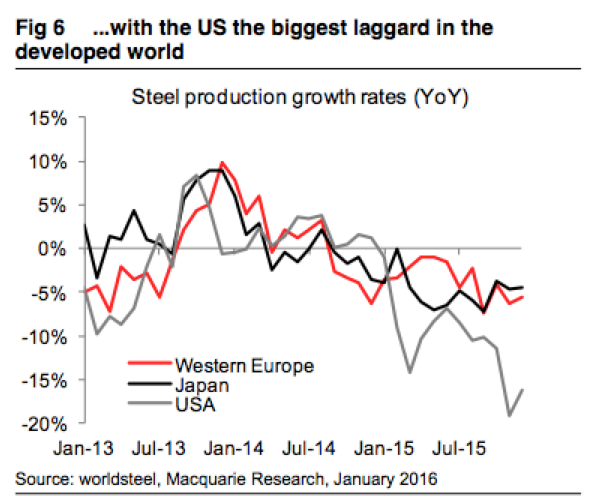 According to our friends at Macquarie Research, global steel consumption in 2015 fell by 3.5 per cent, year on year, while Southeast Asian apparent steel consumption in the December 2015 Quarter declined by an extraordinary 15 per cent, year on year.
The crude steel capacity utilisation ratio for the 66 countries was 64.6 per cent in December 2015 and this compared with the average capacity utilisation rate of 69.7 per cent in 2015, down from 73.4 per cent in 2014.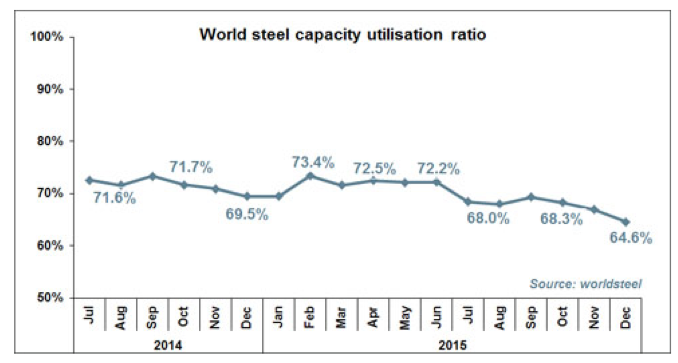 For steelmakers to generate an acceptable return, it is understood an industry capacity utilization rate of at least 80 per cent is required. To achieve this, a few hundred million tonnes of capacity needs to be closed. In China's case, which currently accounts for 50 per cent of global crude steel production, this could take a matter of years to implement; and our long held bearish stance on iron-ore and metallurgical coal remains intact.
To learn more about our funds, please click here, or contact me, David Buckland, on 02 8046 5000 or at dbuckland@montinvest.com.