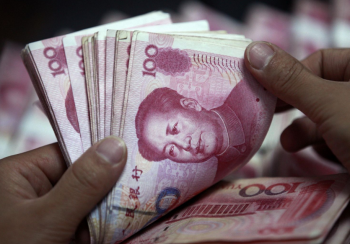 The great China slowdown – part 3
China cut its interest rates for the sixth time in less than a year as the economy grew by 6.9 per cent in the September 2015 Quarter, its lowest growth rate in 25 years.
As consumption rises in importance – last year services accounted for 48.2 per cent of output – observers are shifting their focus from electricity demand to shopping. September saw a 10.9 per cent annual increase in retail sales, the fastest pace this year.
China's reduction to record-low rates and anticipated stimulus in Europe and Japan add to monetary policy divergence with the U.S., where the Federal Reserve is considering its first rate increase in nine years.
Surging debt in China combined with property over-investment were ignored by local governments, which have limited tax powers, and so rely on land sales; and this generally leads to more property development. There was a belief that the central government will prop up cities and this would induce banks to lend with little regard for creditworthiness.
Meanwhile, we question whether China will pursue further renminbi devaluation in an attempt to reflate its economy – China will be selling things cheaper in US Dollar terms, which is bad for its competitors, particularly those from emerging economies. This adds to global deflation, and that is exactly what central banks in developed markets are trying to defeat.
We have mentioned a number of times several emerging economies, particularly in Eastern Europe, that have borrowed massively in foreign currency in the past and any depreciation of their currency creates solvency issues. The last thing the world needs in times of slow global growth is a credit crunch, but such a credit crunch somewhere within emerging markets may be increasingly likely.
To learn more about our domestic and global funds, please click here, or contact me, David Buckland, on 02 8046 5000 or at dbuckland@montinvest.com.