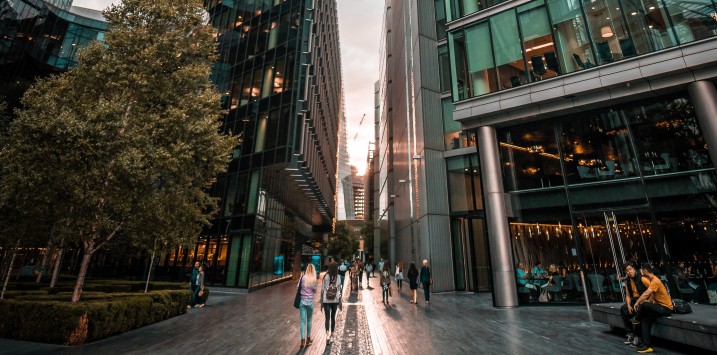 The future of workplaces
Last year I was intrigued to hear Marc Andreesen of Silicon Valley venture capital firm Andreesen Horowitz[1] comment on the impact that widespread lockdowns in the US had had on the many enterprises that Andreesen Horowitz is involved with. Andreesen's expectation had been that the sudden transition to work-from-home would negatively impact the progress of portfolio companies towards their commercial goals, and in the venture capital world, where cash burn rates are a critical issue, a company's rate of progress is very closely tracked.
Contrary to expectations, what they found was that none of their portfolio companies had been adversely impacted. Projects advanced on schedule; milestones were met.
While this was an intriguing finding, it was specific to the technology sector, where tasks like software development are probably well-suited to remote work, and not necessarily representative of the wider experience. More recently, however, McKinsey and Co published the results of a survey of senior managers working across a range of industries and geographies, providing a broader assessment of the impact remote working has had on different enterprises.
The full article is available here. Some of the interesting findings from the survey include that most of the organisations surveyed have seen rises in individual and team productivity, employee engagement and customer satisfaction. McKinsey also found that around 9 out of 10 executives now envision a hybrid model going forward, with employees (for roles that are not essential to perform on-site) expected to be on site between 21 and 80 percent of the time – a marked change from the expectations pre-COVID.
Also interesting is the observation that this has happened while organisations are still at a very early stage of development in terms of making the best use of remote work. There is considerable progress yet to be made in terms of redesigning the way managers lead teams, the way technology is employed, and the way people are trained. It seems reasonable to think that as organisations get better at these things, the benefits are likely to grow.
To the extent that these results are broadly applicable, there are some obvious and some not-so obvious implications for a wide range of stakeholders and businesses, and some corresponding issues to consider for investors. Among the more obvious implications, office landlords will likely see a reduced demand for premium office space, and a host of businesses in CBDs that serve office workers will probably find the going more challenging.
On the other hand, businesses that are exposed to the products and services that facilitate comfortable remote working are likely beneficiaries. This could include things like home furnishings, communications software and cloud computing services.
A reduction in daily commuter volumes may have negative impacts for toll roads, while logistics and freight providers may see robust demand as people receive deliveries at home in preference to picking items up on their way home from work.
Going further, those organisations that are best able to respond to the new hybrid work model may have an opportunity to leapfrog competitors by managing their people better, being a more attractive place to work and being able to hire from a wider geographic pool of talented candidates.
At this early stage it is difficult to judge the full extent of the various impacts, and which of them may be most important in determining future business success, and this is potentially a very good thing for astute investors. In a changing environment, being able to identify the possible impacts of change ahead of others throws up serious opportunities for outperformance.
[1] For those with an interest in technology-related topics, the A16z podcast produced by Andreesen Horowitz is well worth a listen.