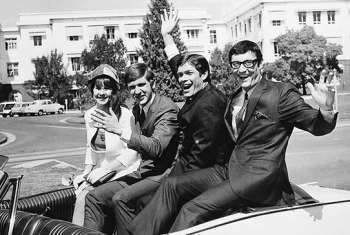 The Carnival is Over (with apologies to The Seekers)
We have discussed the mean reversion of Australia's Terms of Trade on numerous occasions. After peaking at 118.5 Index Points in the September 2011 Quarter, the series seems to be doing the round trip back to its five and a half decade average of sub 70 Index Points.
Australia's Expected Business Capital Expenditure has declined from $175 billion in 2012/2013 to a forecast sub $100 billion in 2016/2017, and much of the decline is attributable to the Mining Sector. This will weigh heavily on employment in the construction, engineering and mining service sector.
In this context, we thought the commentary from two companies which service the resources sector, who reported their results for the year to 30 June 2015 yesterday, were worth highlighting.
John Robino, Chairman of Monadelphous Group Limited, noted "Australian market conditions are expected to remain soft on the back of historically low commodity prices across most sectors of the resources and energy market. Customers will focus on reducing operating costs, improving productivity, and restraining capital expenditure. Opportunities for new major construction contracts in the resources and energy sector are likely to remain at reduced levels".
The Monadelphous share price has declined from $28.50 to $7.24 (-76%) in the past 30 months.
Despite completing the A$550 million acquisition of Jaya in June 2014, MMR Offshore Limited produced a 40 per cent decline in its net profit result over the June 2015 half-year from $30 million to $18 million. This was prior to the $120.7 million impairment charge against the carrying value of its assets and reflected the oil price collapse, which was compounded by the completion of major construction activity in Australia. "Overall, we expect market conditions to remain subdued through FY2016 with a combination of low utlisation and day rates making for very difficult conditions for vessel operators." The MRM share price has declined from $4.10 to $0.53 (-87%) in the past 30 months.
To learn more about our domestic and global funds, please click here, or contact me, David Buckland, on 02 8046 5000 or at dbuckland@montinvest.com.