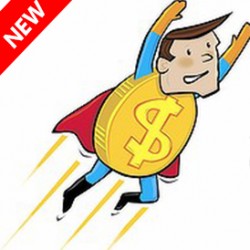 The Aussie Peso Rides Again
My friend and Joint Chief Executive of Philo Capital Advisers, Ashley Owen, recently penned this piece on the Aussie dollar. As you know, we have suggested since US$1.05 that Australia needs a lower currency. Well, according to Ashley, we're going to get one.
As Ashley points out, it may well take some time, but I know it will bring a welcome sigh of relief to those in the corporate and commodity sectors, who have been left to fend for themselves (by successive governments) when competing against a more efficient and more cost effective litany of global competitors.
Here are Ashley's thoughts on the future of the Aussie dollar:
Over the very long term (periods of several decades), currencies tend to revert to their fundamental values, determined by their relative purchasing power, which in turn is driven by their relative inflation rates, current accounts and reserve backing. On this basis, the AUD is still significantly over-valued, even after the 15 per cent decline over the past year.
Our chart shows how the AUD has oscillated around its long-term fundamental purchase price parity (PPP) value over the past 35 years. The underlying fundamental PPP value of the AUD has been in long-term decline over the past century mainly due to: structurally high inflation relative to other developed markets; high relative interest rates; chronic current account deficits (still has the worst current account deficits in the OECD despite our so-called mining export booms), and our heavy reliance on foreign debt at relatively high interest rates.
The AUD is still at least 30 per cent above its underlying fundamental PPP value (which is around 65-70 US cents) and it should fall further as China slows, as over-capacity brings down commodity prices and as global interest rates rise.