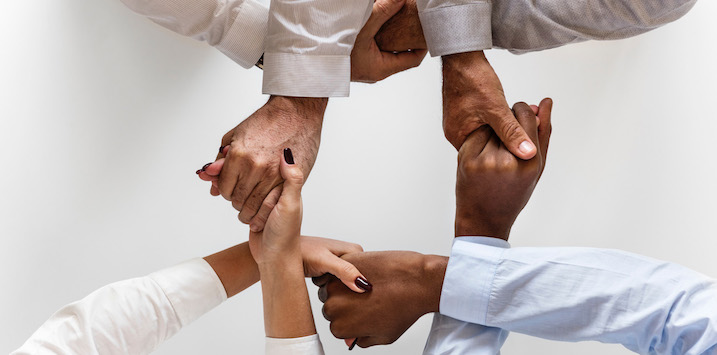 Switzerland tops the world honesty table
Warren Buffett has observed that honesty is the most important trait in the people you work with. The same might be said of firms you invest in. Which makes a recent study into cultural honesty interesting reading. It found that Switzerland is the most honest country in the world. Any guesses for which nations are least honest?
A few months ago researchers Alain Cohn, Michel André Maréchal, David Tannenbaum and Christian Lukas Zünd published, in the July 5 issue of Science[1],the results of their novel experiment to measure honesty across the world.
Their concluding summary was an exercise in diplomacy: "Rationalist approaches to economics assume that people value their own interests over the interests of strangers. Cohn et al. wanted to examine the trade-off between material self-interest and more altruistic behaviors. They distributed more than 17,000 wallets containing various sums of money in 355 cities across 40 countries. In contrast to what rationalist theories of economics predict, citizens were more likely to return wallets that contained more money. The findings also reveal a high level of civic honesty across nations."
I was entertained by the conclusion of "a high level of civic honesty across nations." As Figure 1 reveals, there's clearly a large disparity in absolute levels of honesty across nations.  There's also the question of multiculturalism in some countries being compared to monocultures.
Figure 1.  A global picture of honesty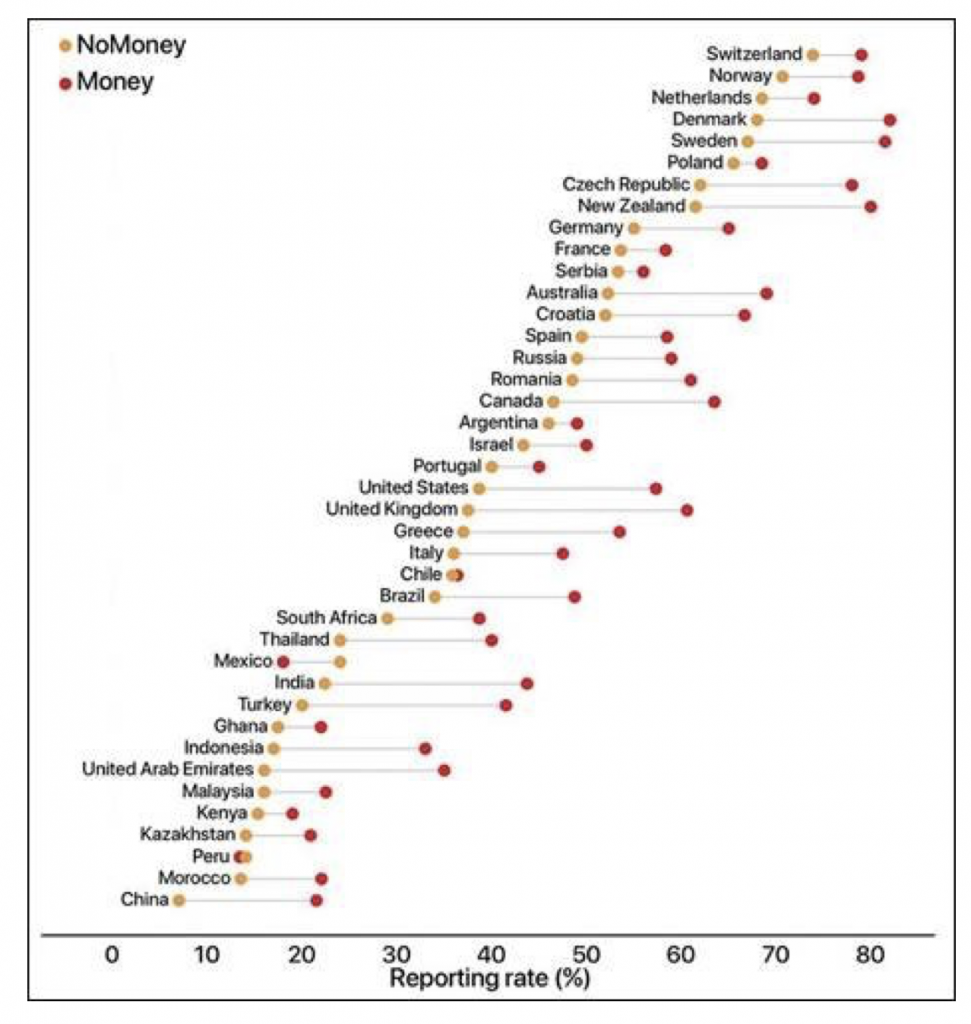 Source: Civic honesty around the globe (2019)
Civic or 'corporate' honesty is essential to social capital and economic development. Self-interest however is also essential but is often in conflict with civic honesty.
The authors conducted field experiments spanning 40 countries around the globe. In these experiments, they turned in more than 17,000 lost wallets containing varying amounts of money at public and private institutions and measured whether recipients contacted the owners to return the wallets. What was surprising was that in virtually all countries, citizens were more likely to return wallets that contained more money.
This unpredicted event can be at least partly attributable to an aversion to viewing oneself as a thief.  Feeling like a thief by not reporting the lost wallet overwhelmed the benefit associated with keeping the cash.
While the conclusion was true in virtually every country, it was not true that the same absolute level of honesty permeated all nations.
You clearly have a better chance of finding your lost wallet in Denmark, Sweden and New Zealand where roughly 80 per cent of people reported a lost wallet containing cash. Indeed, I have personally experienced the surprising level of honesty in Queenstown were I once left a camera hanging on a ski rack for two days to find it undisturbed upon my return!
You don't want to lose your wallet in Morocco or China, however, where nearly 80 per cent of people acted dishonestly, kept the money and were clearly rather comfortable with feeling like a thief. In China, if a wallet contained no money, 90 per cent of people didn't give the item a second thought. As an aside, I am delighted to report my Chinese friends can be counted in the minority.
You could forgive the Chinese for perhaps not having conveniently located opportunities to hand the wallet in, but the experiments were conducted fairly across nations in terms of those opportunities.
In trade talks between China and the US, one of the sticking points has been China's refusal to acquiesce to demands to cease the systemic theft of intellectual property.
Culture is set from the head. If the Chinese government is itself promoting and defending dishonesty, how can you possibly expect more from the population?
As Warren Buffett once observed, you want to work with people who are energetic, intelligent and honest. But the most important of these is honesty.  If they're dishonest, their energy and intelligence will kill you.
How you use the above information in your investing and business dealings is entirely up to you, but you shouldn't ignore it.
[1]Science  05 Jul 2019: Vol. 365, Issue 6448, pp. 70-73