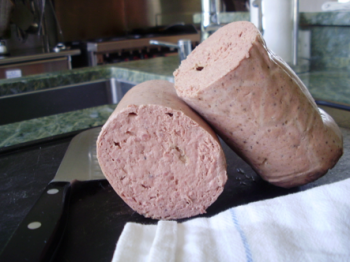 Speak to your adviser if anything is unclear
This is Montgomery's fourth warning to investors.
Recently we have alerted investors to the dangers of investing in any Chinese company listed in the US or Australia. In essence we believe you should not invest in Australian or US-listed Chinese companies unless your adviser can provide an exceptional objection to the information that follows.
In this article, Andy Macken explained that US and Australian auditors don't have access to relevant financial and business information when assessing Chinese companies. "Such financial and business information has been categorised by the Chinese government as "State secrets" – so cannot be turned over to foreigners."
On March 30 we wrote; "Last month, the US Securities and Exchange Commission (SEC) caved in to Beijing's refusal to turn over corporate information to US regulators. The SEC had the right to de-list all Chinese companies from US exchanges for being in breach of the Securities Exchange Act. They chose not to."
"A Wall Street Journal editorial at the time pointed out; "The SEC has long sought access to the auditing records of Chinese companies suspected of fraud. Tens of billions of dollars in U.S. market value have disappeared in recent years as more than 170 U.S.-listed Chinese companies have faced scrutiny for embezzlement, theft, misrepresentation and other alleged abuses.
In essence the US Securities and Exchange Commission now depends on Chinese regulators to decide what documents they can see, even though the companies are listed on US exchanges.
In Australia, we currently believe investors should simply avoid Chinese companies listed on the ASX – or obtain a very good reason from their adviser about why they should not heed this warning.
Section 310 of the Corporations Act 2001 states:
"The auditor:
(a) has a right of access at all reasonable times to the books of the company, registered scheme or disclosing entity; and
(b) may require any officer to give the auditor information, explanations or other assistance for the purposes of the audit or review."
Chinese 'state-secret' status of the financial and business information however would probably prevent auditors like Grant Thornton Audit Pty Ltd. obtaining appropriate information to comprehensively assess Australian-listed Chinese company Premiere Eastern Energy Limited (ASX:PEZ).
In the Australian Financial Review (AFR) on March 30, John Kehoe wrote about an example of this limited transparency ensnaring investors, triggering fines for the advisers but allowing fraudulent Chinese company directors to apparently walk away, untouched.
According to the AFR article, contrary to what investors were told "about the planned $US100-million-plus share offering, the December 2010 report revealed that Puda Coal no longer owned any of a previously-held 90 per cent stake in China's Shanxi Coal; Puda's principal asset and sole source of revenue. Puda had become an empty shell company after Chairman Ming Zhao secretly transferred the coal mine asset to himself."
Now it seems another US$1.5 billion has gone missing.
According to Bloomberg's article, Investors Just Got a Billion-Dollar Lesson in China's 'Mystery Meat' "China's first developer bond default gave global funds a $1 billion-plus lesson. Investors just wish they could understand what it was all about.
"The market value of Kaisa Group Holdings Limited's six dollar-denominated bonds has fallen by $1.2 billion since the first signs of trouble in October that culminated in missed payments Monday, data compiled by Bloomberg show. Anti-graft probes, incomplete financial disclosure and wayward corporate governance have all been blamed for the decline of a company that had $1.5 billion of cash only 10 months ago. Yet none of the world's biggest finance companies can say for sure."
"The opaque nature of President Xi Jinping's corruption crackdown and a lack of transparency in financing is less easily accepted by global fund managers. Gross, who left Pacific Investment Management in September 2014 for Janus Capital Group, said of China in February 2014 that "nobody knows what's there and there's a little bit of bologna" in the economy."
"Kaisa's default "taught offshore investors a lesson" and they will demand a higher risk premium on Chinese debt and spurn companies with a weak credit profile, according to Franco Leung, an analyst at Moody's Investors Service in Hong Kong."
You've been warned…again.
Roger Montgomery is the founder and Chief Investment Officer of Montgomery Investment Management. To invest with Montgomery, find out more.