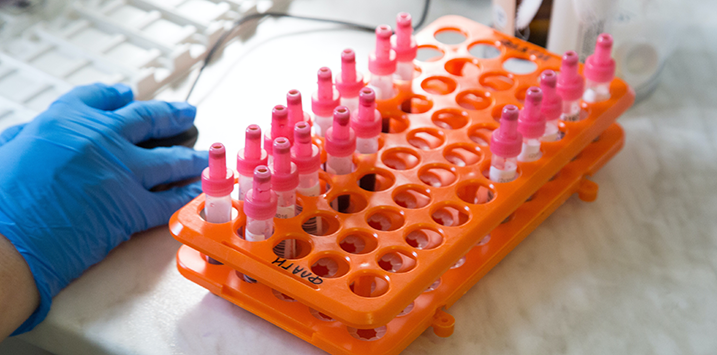 Some interesting health related companies enter the Polen Capital Global Small and Mid Cap Fund
Portfolio Manager, Rob Forker, and the team running the Polen Capital Global Small and Mid Cap Fund have recently added two healthcare related companies to the portfolio.
Dechra Pharmaceuticals
Based in Norwich, England, Dechra Pharmaceuticals is involved in the development, manufacture, marketing and sales of veterinary products across 72 countries worldwide. The company, with a current market capitalisation of GBP3.38 billion, was a buyout from Lloyds Chemist plc in 1997 and then listed on the London Stock Exchange in 2000. Over the past 25 years underlying operating profit has grown to GBP175 million on revenue of GBP700 million.
Today, just under half of the company's revenue comes from Europe, with 40 per cent from North America and around 11 per cent from Australia, New Zealand, Asia and Brazil. Distribution partners are often employed to assist in hitting critical mass, and once achieved Dechre look at taking over sales and marketing.
Dechre Pharmaceuticals have enjoyed strong organic growth in all key markets and across all therapeutic segments. Whilst the company's operating profit has compounded at an annual 23 per cent over the past five years, several acquisitions – often using shares as currency – has meant earnings per share growth has been more subdued at 7.5 per cent annualised.
Acquisitions include VetXX (2008), which provided a platform into 14 European countries; Eurovet (2012), a transformational acquisition which gave Dechra a significant presence in Germany; and Putney, Genera, Apex, Brovel, Venco, AST Pharma and Le Vet over the 2015-2022 period. Product acquisitions during this period included Mirataz, Osurnia and Laverdia.
Erofins Scientific
With its headquarters in Brussels, Erofins Scientific is celebrating 25 years as public company and has a global leadership position in testing, inspection and certification with 940 laboratories across Europe (49 per cent of revenue), North America (40 per cent of revenue) and Asia (11 per cent of revenue). 
With a €13.8 billion market capitalisation and 61,000 staff across a network of more than 1,000 independent companies, Eurofins works with 9 out of 10 of the world's leading food retailers, food producers and pharmaceutical companies, offering a portfolio of over 200,000 analytical methods performing 450 million tests annually.
In the nine months to September 2022, Eurofins revenue exceeded €5 billion. September quarter 2022 revenue was up seven per cent on the September quarter 2021, a very pleasing result given COVID-19 testing declined by 80 per cent to €60 million from €300 million over this period.
If you would like to learn more about the Polen Capital Global Small and Mid Cap Fund, please visit the fund's web page to learn more: Polen Capital Global Small and Mid Cap Fund
The Polen Capital Global Small and Mid Cap Fund own shares Dechra Pharmaceuticals and Eurofins Scientific. This article was prepared 14 November 2022 with the information we have today, and our view may change. It does not constitute formal advice or professional investment advice. If you wish to trade these companies you should seek financial advice.